As spring awakens, and the need to escape is felt… Moissonnier offers you a journey to penetrate into a luxuriant and exotic nature, to discover a tropical fauna or evocations of far away lands.
Comfortably installed in a Marquise Gondole or a Bergère Duchesse Brisée, Moissonnier takes you on an motionless journey.
---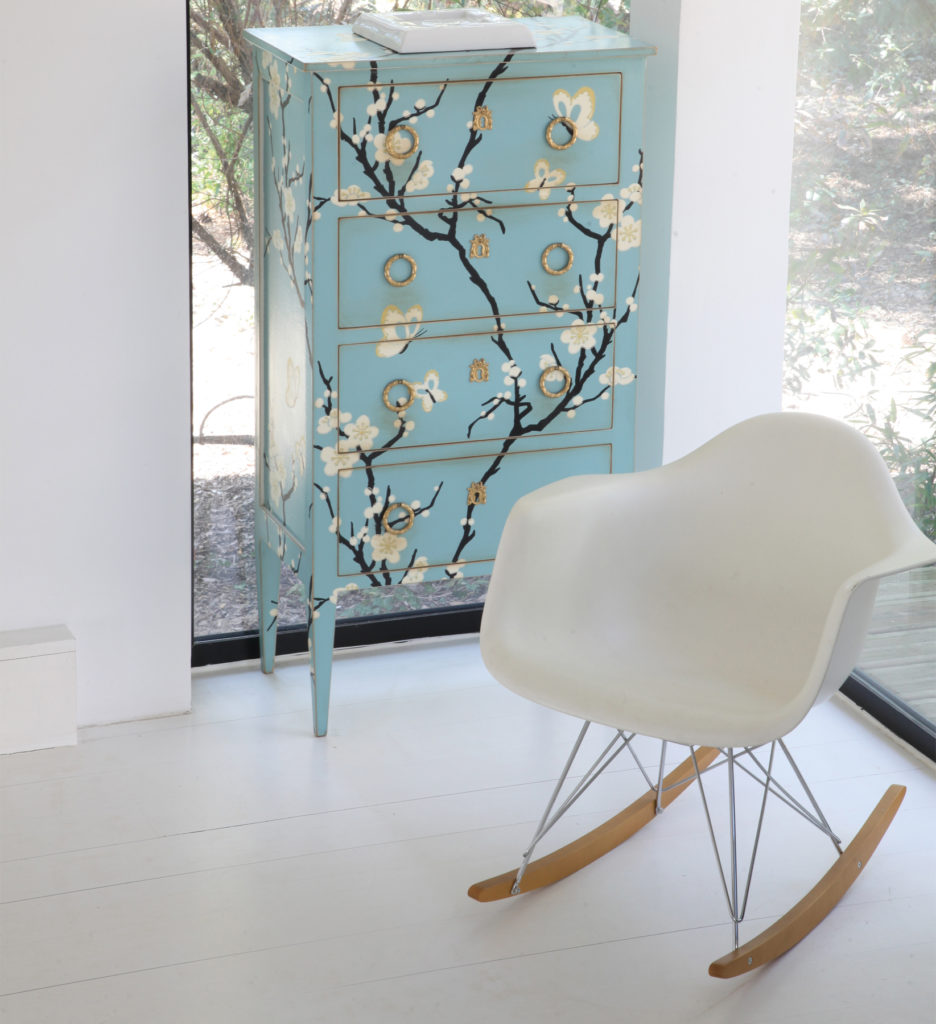 Head for spring with this décor inspired by Japan and its cult of cherry blossoms that are as spectacular as they are ephemeral. Hand-painted, the cherry branches unfold sinuous and fragile lines on each side of the chiffonier. A few touches of color draw flowers and butterflies and bring a certain refinement to the design.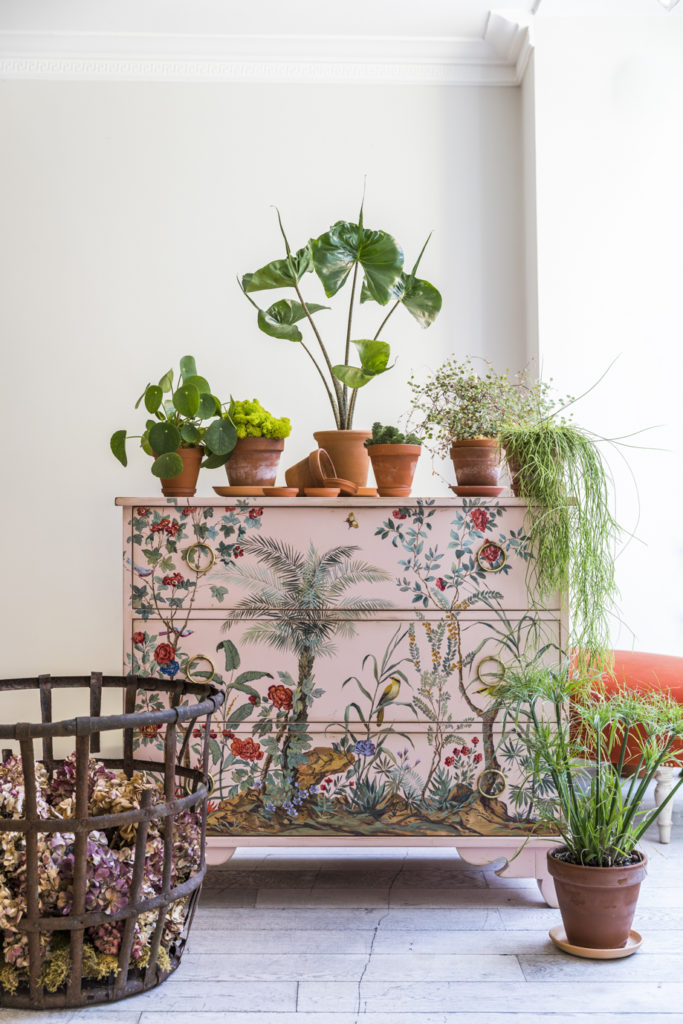 Hand-painted on our Amish chest-of-drawers (ref. 786), this abundant nature decoration offers a great delicacy. Palm trees, shrubs, grasses and flowers stand out on a pink background barely disturbed by the presence of colorful birds and fluttering butterflies.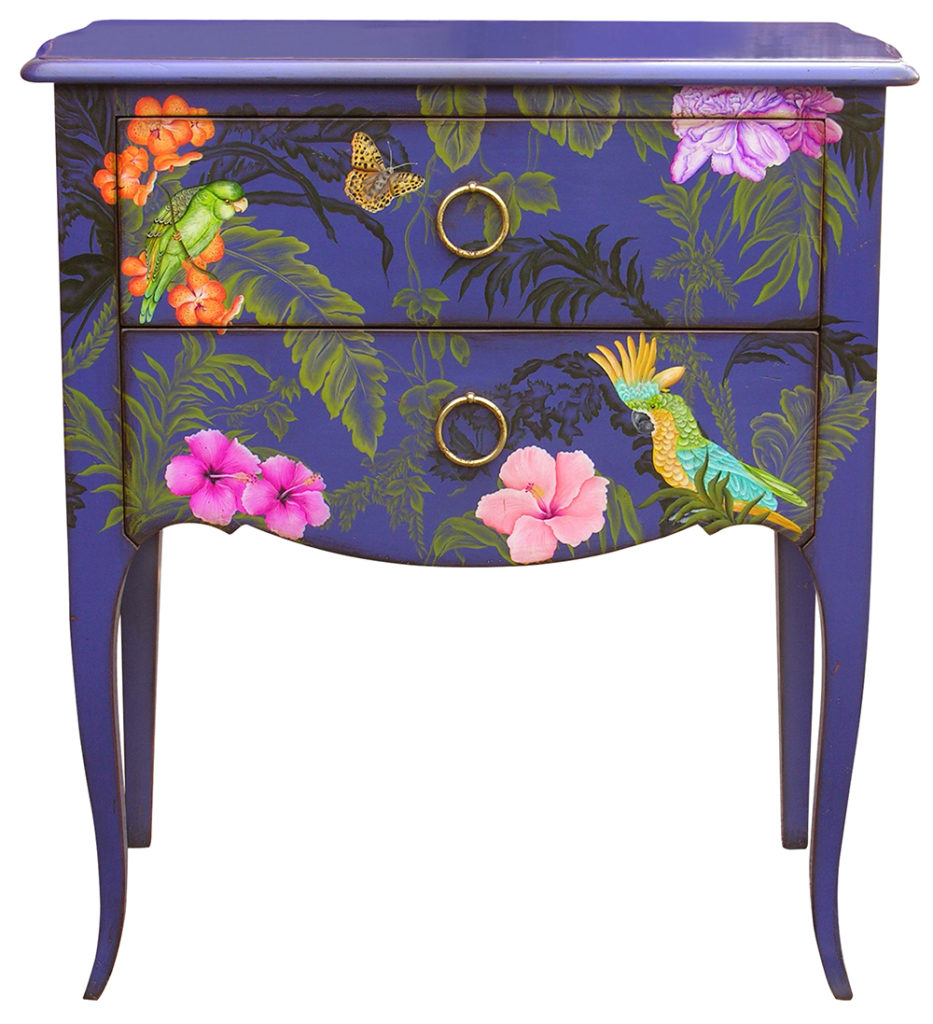 Tropical. This is the inspiration for the decoration painted on this L.XV style chest-of-drawers (ref. 555). Under the artist's brush, parrot, hibiscus and butterfly come to life and stand out on a purple background. A few colored touches punctuate the drawing and bring relief to the whole.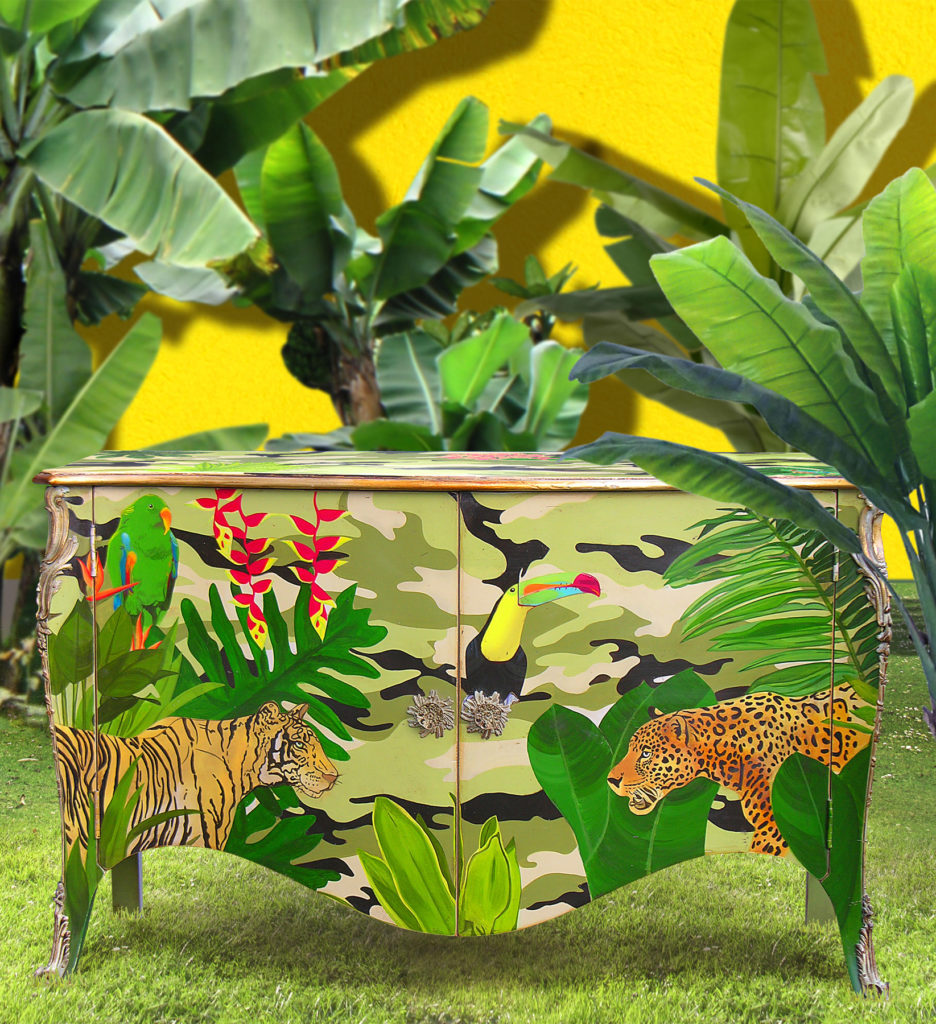 Safari atmosphere for the L.XV dresser (ref. 696) which is decorated with exotic vegetation and wild animals. The totally unique decor stands out against a camouflage background and invites us to a journey into a vegetal and feline jungle.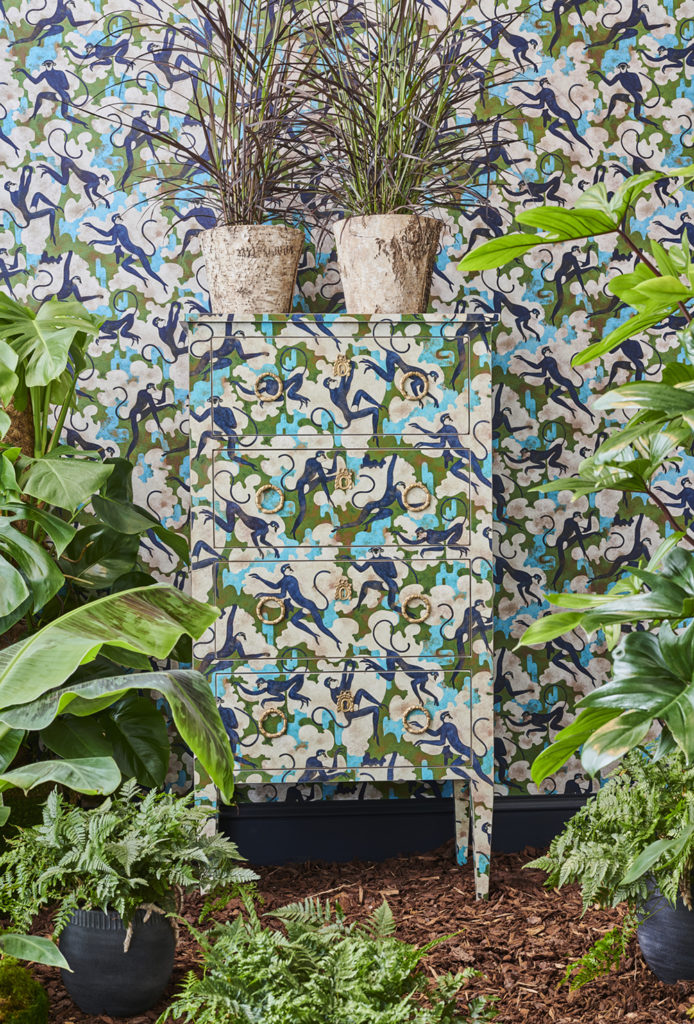 Another know-how of Moissonnier: the furniture lined with wallpaper, a specific technique that allows to personalize a piece of furniture as much as you want. Here the Blue Monkeys, published by Le Presse Papier, bring a joyful dynamism to the straight lines of the Directoire chiffonier (Ref. 556). Inspired by a 3500 year old fresco discovered on the island of Santorini, these monkeys carry an incredible modernity.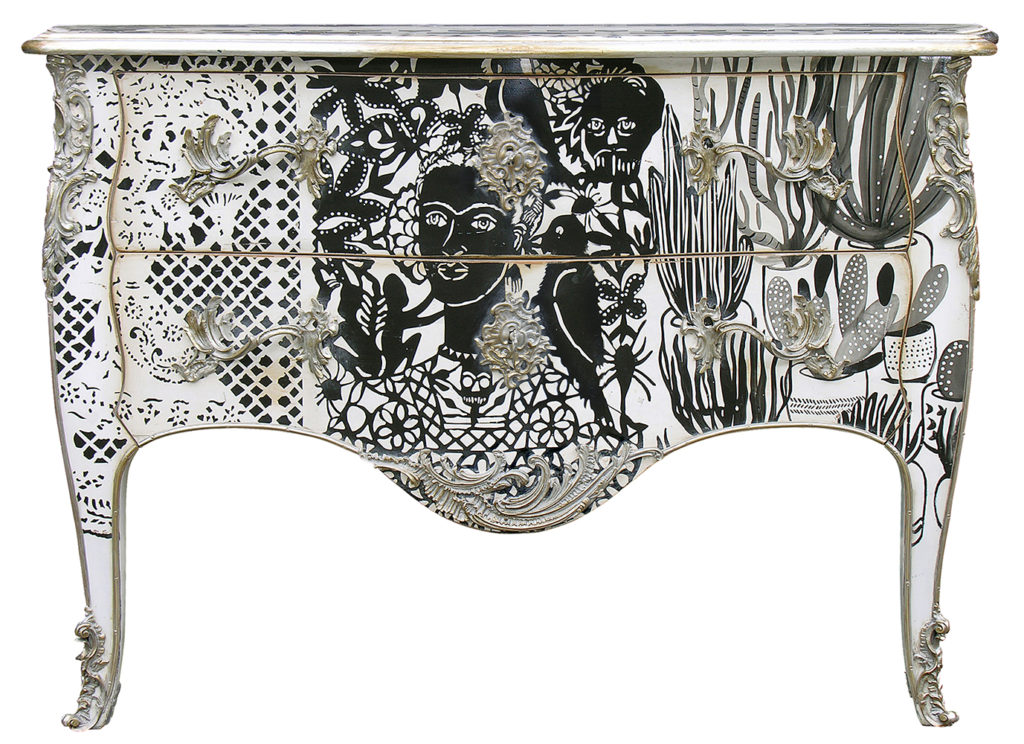 Direction Mexico for a wink in black and white. A decor where figures like Frida Kahlo and Caterina are mixed with popular references such as papel picado…. A unique creation, hand painted, which expresses all the boldness of the house.
---