The «rendez-vous»
of international
interior designers
and decoration editors
Next edition
from January 18 to 22, 2023
Showrooms open from 9:30 a.m. to 7:30 p.m.
Late-night on Saturday January 21, 2023 from 6:30 p.m.
Paris Déco Off expresses decoration with its fabrics, wallpapers, trimmings and wall coverings editors
Paris Déco Off is a free event. Open to professional and general public
Free shuttles are available right bank (place des Petits-Pères) and left bank (place St Germain) during the 5 days.
Paris Déco Off it's more than 40.000 visitors, 100 showrooms…
An unavoidable event not to be missed, friendly, warm, where more than 120 brands welcome you to their showroom as if they were at home.
.
In order to receive in preview all the information and details of the event, Deco News, animations, practical sheet…
Find all the participating showrooms
More than 120 Houses open their doors for 5 days from 9:30 a.m. to 7:30 p.m.
Find all the information about Paris Déco Off throughout the year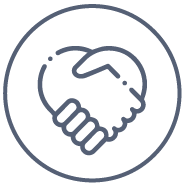 In order to receive in preview all the information and details of the event, Deco News, animations, practical sheet…