One where the distinctive Canovas signature of exuberant prints and sophisticated colour combinations is reflected in every aspect of the collection, from prints and striking Ikats and tropical
embroideries, complemented by velvets and wools to new toiles and an indoor/outdoor collection. As always with Canovas, throughout the range there is a charme a la francaise and joie de vivre that features in each and every design.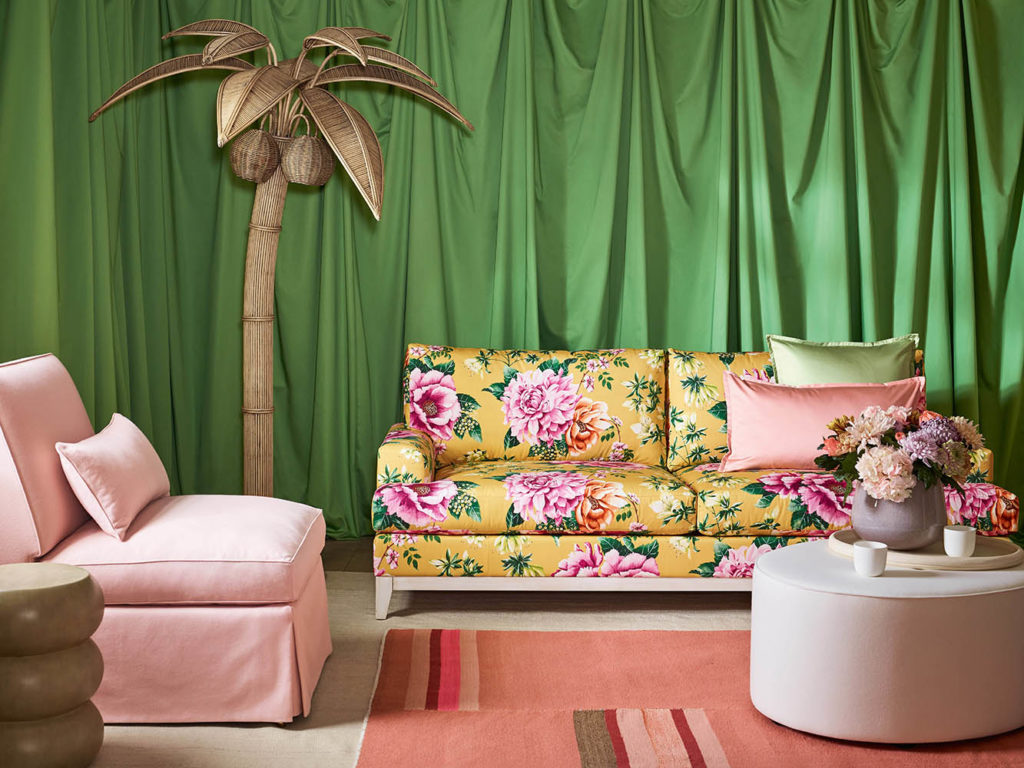 The new Canovas prints, for example, range from LEYLA, where the subtle delicacy and intricate detail of the traditional Persian miniature have been interpreted in an original art work and printed on both cotton and velvet in rich, subtle tones that recreate the fluency of the antique paintings; in contrast with this ancient world, the freshness of ALBA, an exuberant addition to the Canovas
floral range, with its bold, lush peonies in full high summer bloom, and BAGATELLE, a classic Tree-of-Life indienne design on linen, with two new fresh colourways.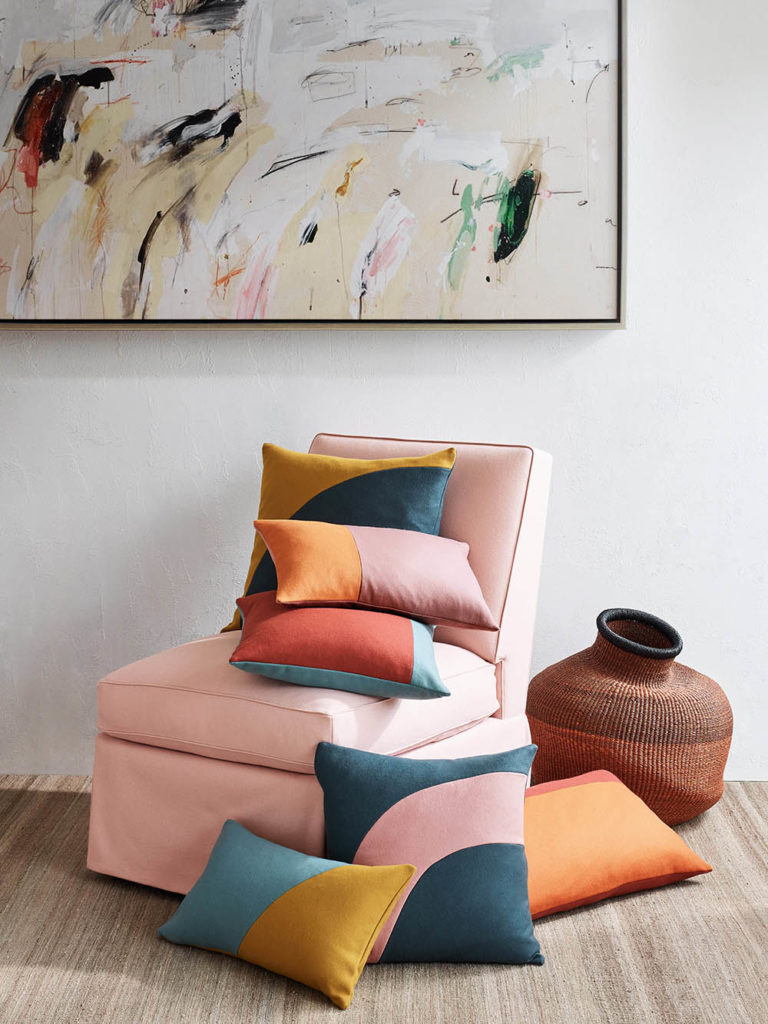 Embroideries, another important Canovas strength, range from THARA, a design inspired by the Ikats of Samarkand on a cotton and linen ground, to LALY, a softly coloured design of tropical flowers on linen, and TALMONT, a delicate summer garden pattern.
Both prints and embroideries are complemented by the luxurious, high quality range of woven plains: rich-toned velvets in three designs; a series of soft wools and NURA, the Canovas range of plain silk cottons, which this season numbers over sixty different shades highlighting the wonderful Canovas colour palette.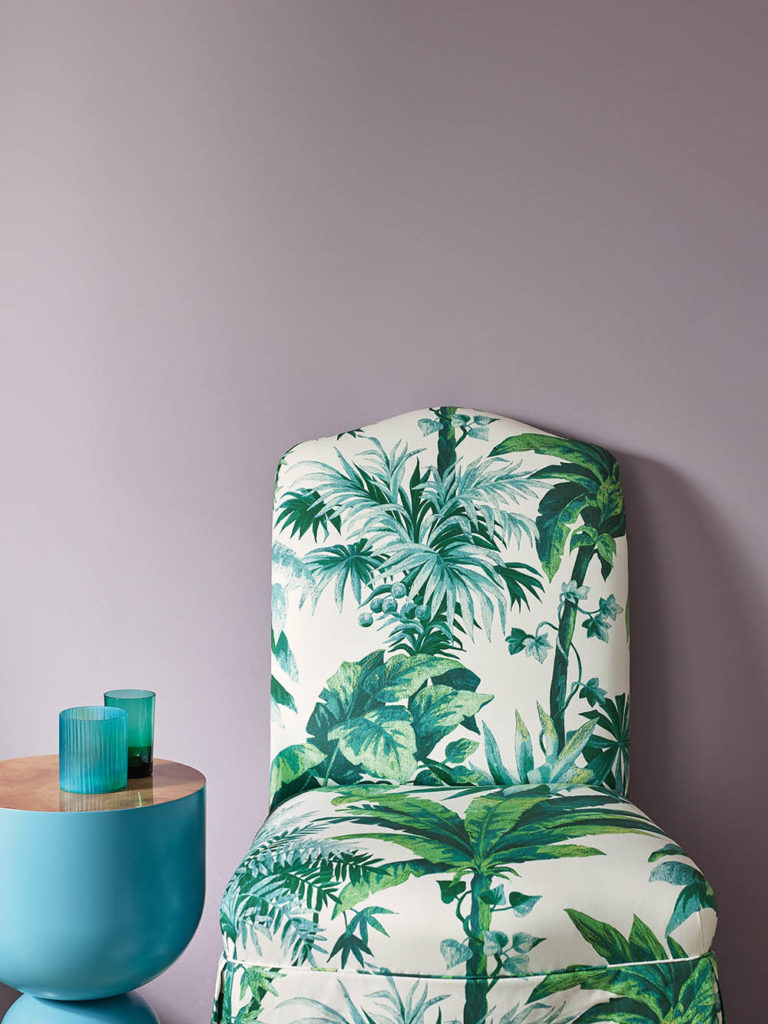 For aficionados of the famous Canovas toiles, there are, for 2021, new fabrics with matching wallpaper designs. BALANGAN is new, its strong rich shades based on antique engravings of lush tropical fruit. Other new toiles are NARA and PONDICHERY, modernized designs inspired by Japan and India and CAMPAGNE, an elegant pastoral based on an archive document, while LA MUSARDIÉRE has been re-coloured in the sophisticated combinations typical of Canovas.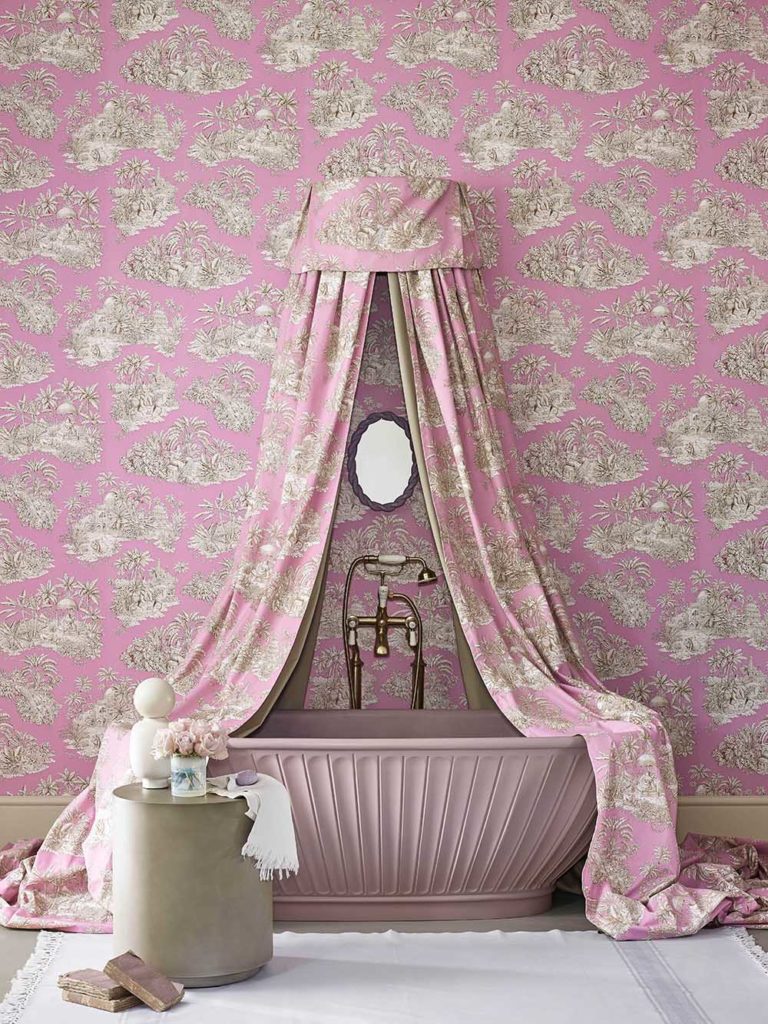 Expanding on their existing high-quality indoor/outdoor range, Canovas have introduced a collection, inspired by seaside life, featuring stunning figurative print designs: FIDJI, brightly coloured shoals of fish; BALI, multi-coloured sea shells; MALFA, an exotic leaf pattern, and HYDRA a flock of wild birds in flight, while weaves include striking and versatile geometrics.
Little wonder then that Olivia Deruelle, Design Director of Manuel Canovas describes the 2021 collection as 'highlighting the timeless spirit of the House of Canovas, with its striking signature prints and luminous embroideries, all co-ordinating with the impressive range of natural, plain textures.'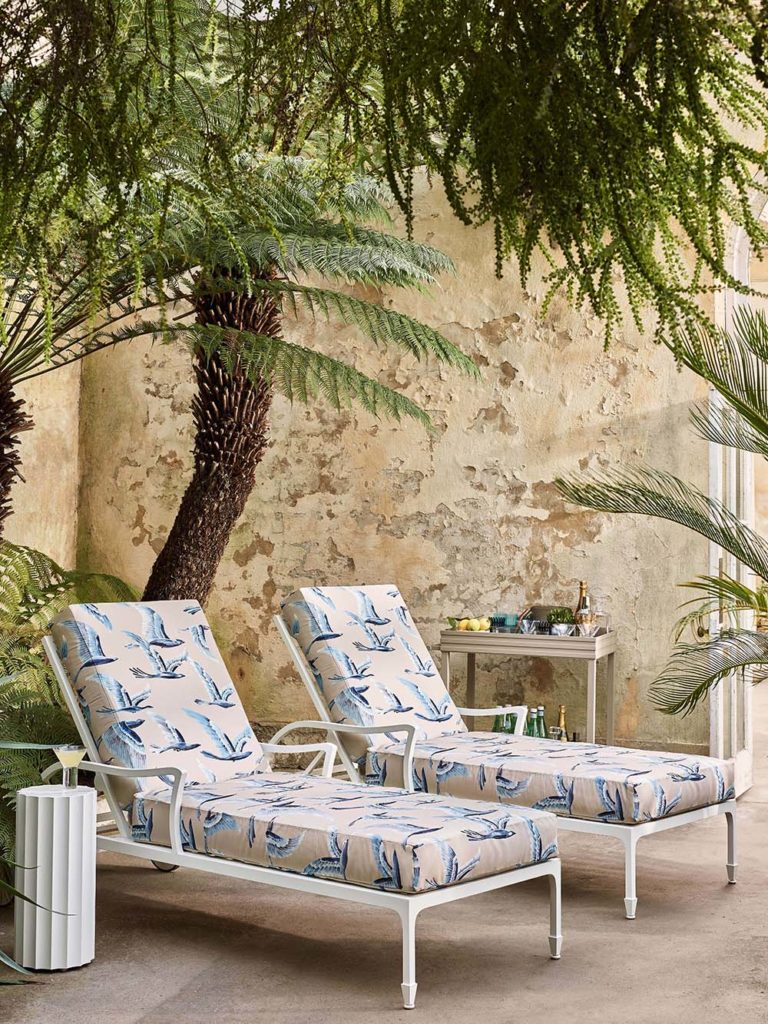 Manuel Canovas Paris Showroom
6 bis rue de l'Abbaye
75006 Paris
+33 1 43 29 91 36