by Florence Halimi
Colourful, graphic, elegant and joyful; that's what the new Missoni Home collections are all about. Comprising a full, wide-ranging selection of home décor items, they lift our spirits in these sad times.
Patrice de Robillard, Sales Director for France, speaks to us about his brand.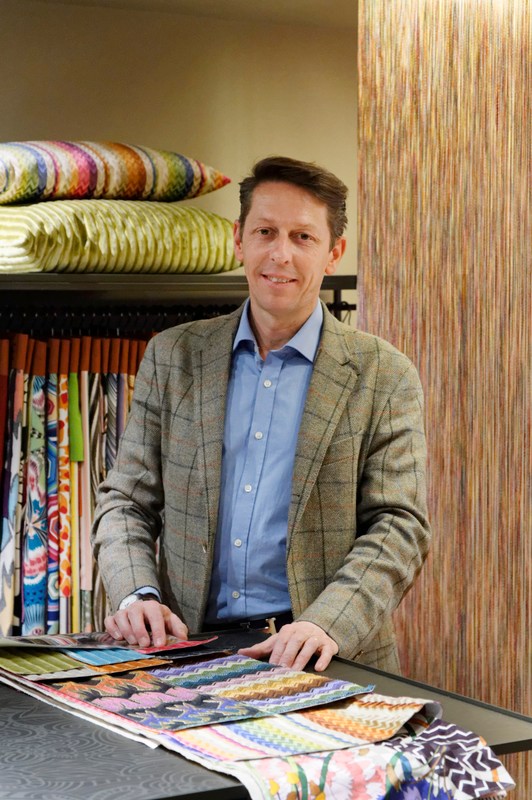 What is the Missoni Home style?
Our style has remained unique for the past sixty years. Created by Rosita Missoni, it has its roots in fashion and haute couture. The style incorporates a knitted or textured material base patterns: zigzags, stripes, geometric shapes, flowers and so on. It is incredibly chic, colourful, cheerful, striking and graphic.
What makes your brand stand out?
Missoni Home is a brand anchored in lifestyle, meaning that we present a comprehensive selection of home décor options. Our raison d'être? To offer both accessories and furnishings. We produce all our own creations, including, of course, our fabrics and wallpapers, but also our throws, sheets, terry cloth and rugs. And let's not forget our complete range of furniture, with pouffes, coffee tables, sofas, lighting and more. You can decorate your whole house with Missoni Home if you wish!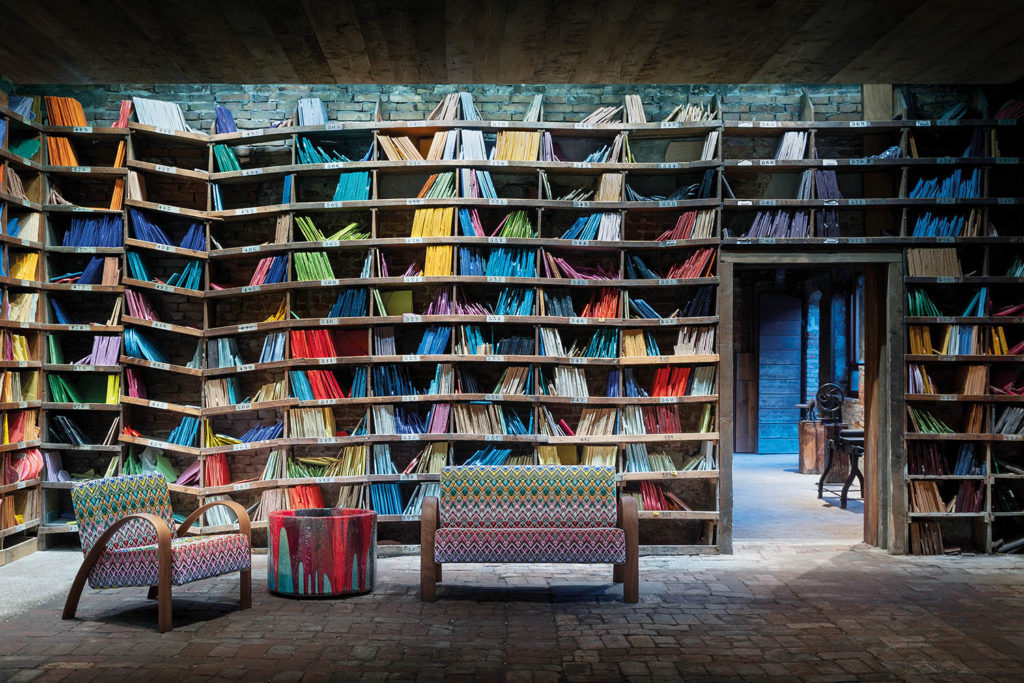 What new wallpapers do you have in store?
We are bringing out five new collections this year: Garden Light, Constellation, Iconic FR, Night Flower and Outdoor. In addition, our wallpaper collections—all of which are fireproof, vinyl and washable—are taking back their patterns, such as our highly popular stylised zigzags, in which each beholder sees something different. Could they be pine trees, reflections on water, alpine peaks…? One of the reasons for the success of this design is its figurative nature and ability to be interpreted freely.
What are your upcoming projects?
Missoni has such great expertise, so I am currently pushing towards licensing development. I would like the next licence not to be quite so colourful, but instead based on the philosophy of the material. The Missoni style, inspired by very print-oriented fashion trends, has largely been pursued through classic design methods, so the idea is to offer something really different for our next licence.
Have you been hit hard by the health crisis?
Quite the contrary, actually. We have had a huge workload, with so many orders that we've had to hire extra staff. People are turning their attention towards their interiors, so there's been an incredible craze in home décor recently. Missoni Home products are intended for clients belonging to extremely high socio-professional categories with very strong purchasing power, who for a whole year haven't been able to enjoy cocktails, weddings or travels, and who are now uninterested in clothing since they no longer go out or get dressed up. Instead, they are finding pleasure in investing in home décor, and for some, there's really no limit, with home renovation budgets sometimes reaching up to five or six million euros. Something else we've noticed lately is that our clients really know what they want. They don't beat around the bush for years on end. Since they can't just casually browse the showrooms, they are coming to us with specific ideas and well-thought-out projects.
How have you managed to advertise your brand during this rather particular year?
With no Paris Déco Off, we have sought, along with partners in the field, to strengthen our client network. When you have nothing to lose, you might as well do something and react in a dynamic manner. We put on roadshows around the country, meeting with clients who were fed up with this never-ending situation, keen to have physical contact and disappointed by the cancellation of Paris Déco Off, whose return we all eagerly anticipate!
Does your brand have a corporate social responsibility (CSR) policy in place?
We are conscious of and pay attention to lots of different aspects: optimising deliveries, swapping our plastic packaging out for recyclable alternatives and adhering to REACH, the regulation that enforces the prohibition of dangerous substances. Another major area of concern for us is the well-being of the workers and employees involved in manufacturing our products. So we keep all these issues in mind, but our main principle will always be creativity, and our main battle, creation..

242 boulevard Saint-Germain
+33 9 83 93 18 99