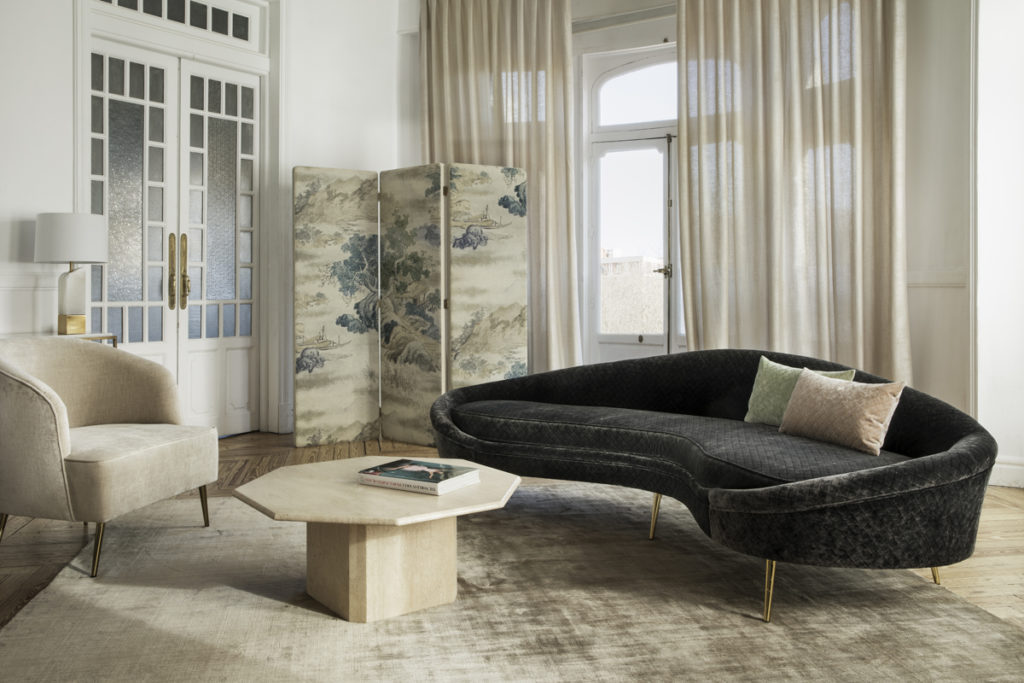 NARA combines exquisite all over embroideries, a Sumi-e styled print in big scale, geometric velvets, a cotton piqué created for bedding and original jacquards that translate us to the Nippon country, through its most emblematic natural landscapes.
Inspired by the traditional Japan of unparalleled elegance and harmony, whose values, such as the beauty of the simplicity and discretion, go hand in hand with LIZZO's philosophy.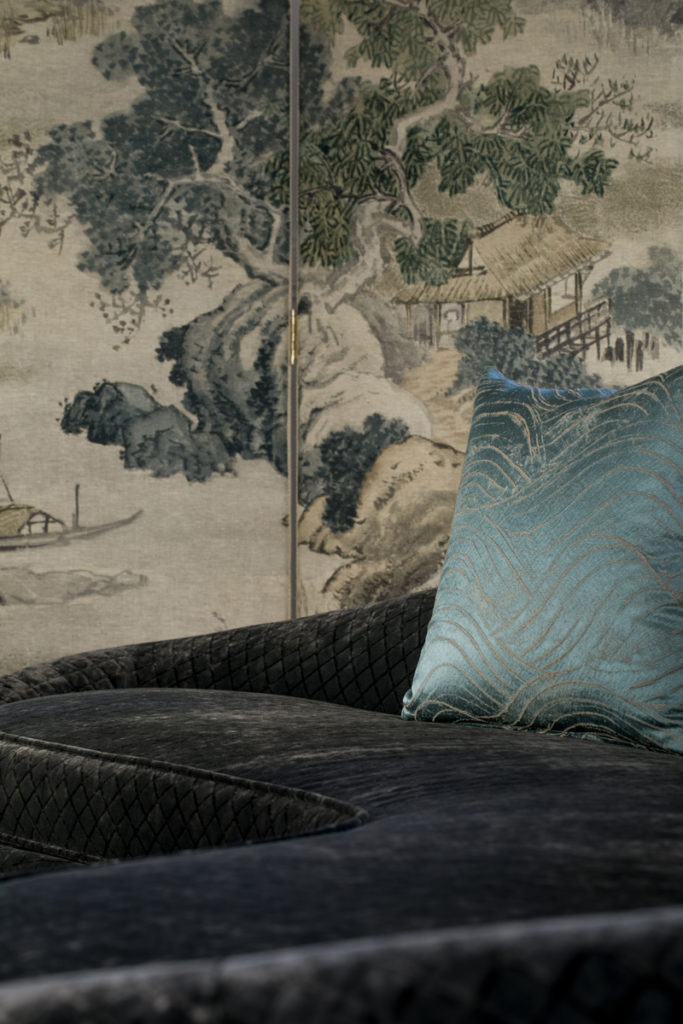 OUR SOPHISTICATED COLOUR PALETTE
Colour is one of the key aspects of any design process. Lizzo stands out for its elegant and sophisticated colour palette.
Without losing that essence, we always try to include current and trendy colours in our collections, such as classic blue, a timeless shade of blue that stands out for its elegance and simplicity. It instills calm, confidence and connection.
Greens, ranging from celadon to powerful emerald. Cool greys, ecru, beige and make up tones.
Furtheremore, we have also included more vibrant warm tones in some articles, such as coppet or iron oxide and ochre.
LOTUS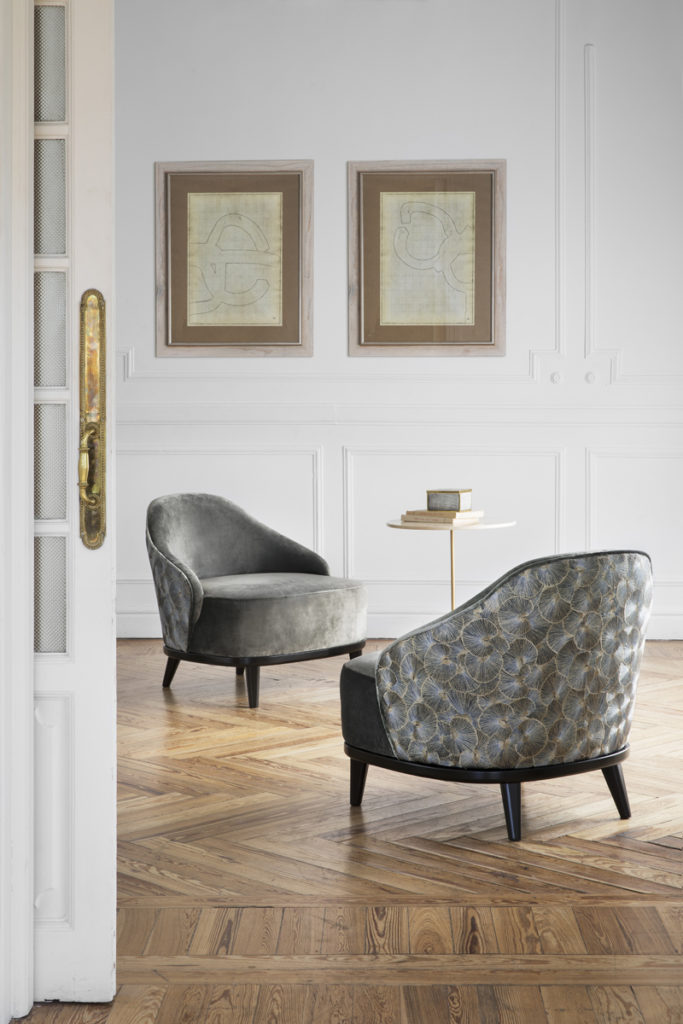 An intricate full covered embroidery on a cottong base which enhances the dimensionality of the pattern. The scale of louts pattern makes it versatile to be used either for upholstery of small pieces such accent armchairs, but equally ideal for curtains, to create a sentiment of peace in any interior.
SAKURA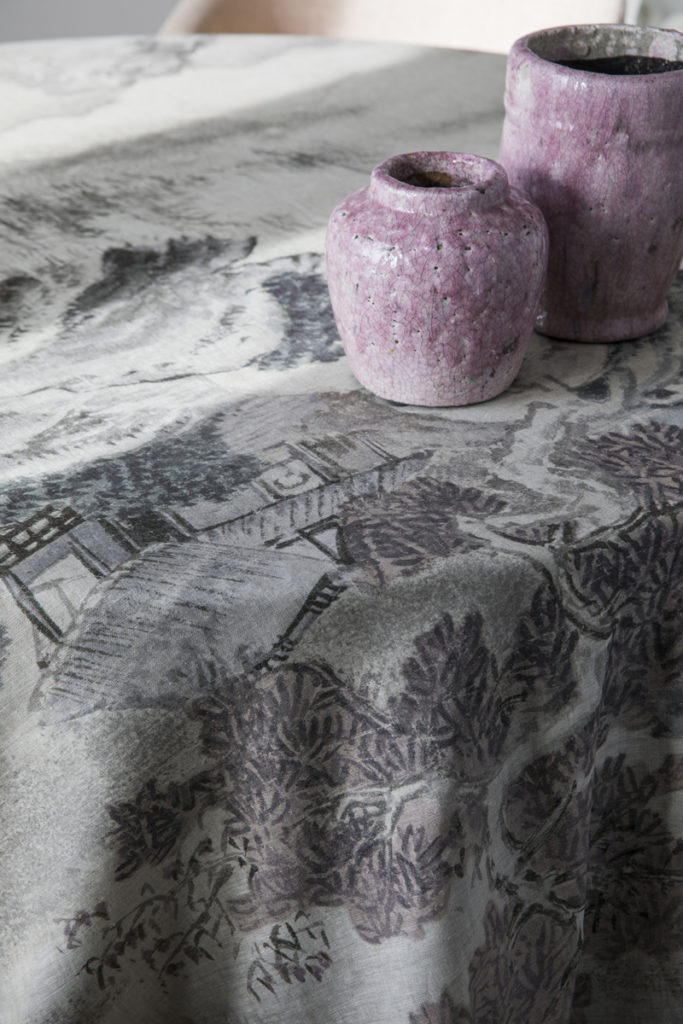 Sakura is the term used for cherry bloosom in Japan. With this print on 100% linen, we bring back our traditional landscaping pictorial designs.
The large scale of the pattern is remarkable and it brings a sense of immense peaceful tranquility. The print replicates the traditional sumie painting technique.
ONSEN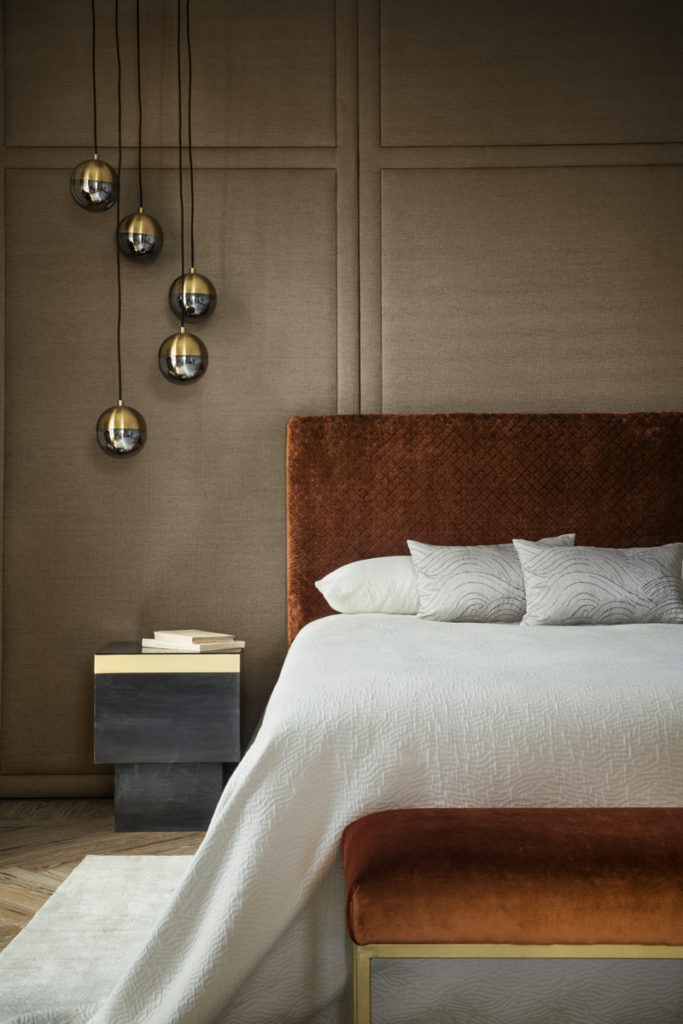 Onsen is a 100% cotton piqué which resembles the movement of the water. The name refers to one of the most renown thermal- volcanic pools in Japan. It is offered in double width, ideal for bedcovers, bedspreads, or drapery.
MIZU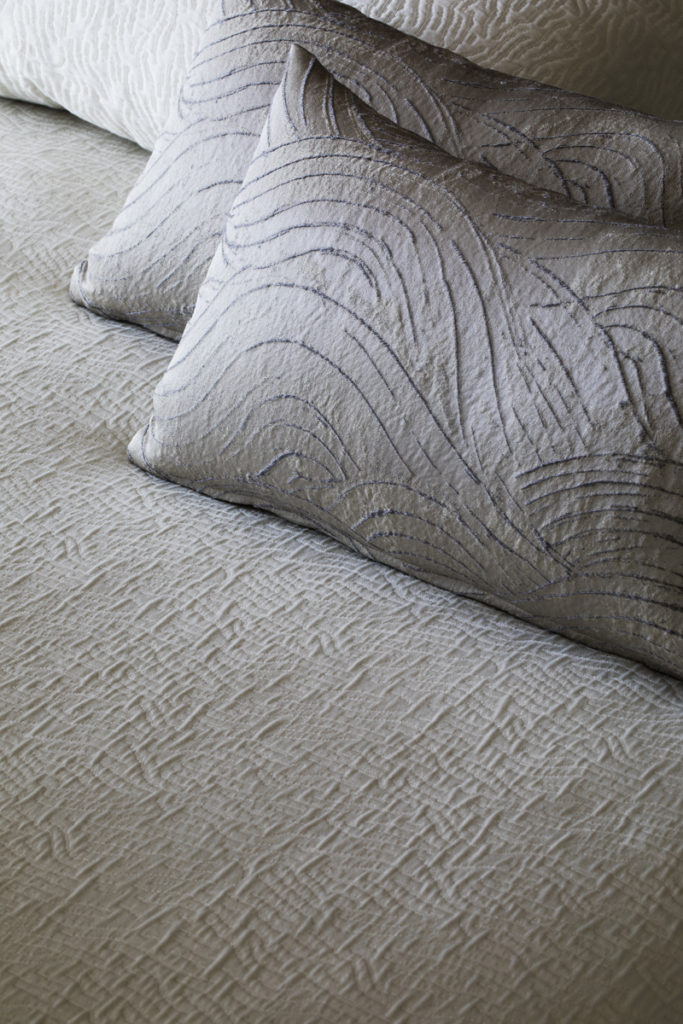 Inspired by an antique pictorial archive of Lizzo, this design with tremendous relief and magnificent texture resembles the waves featured in sand on the traditonal zen gardens.
UDA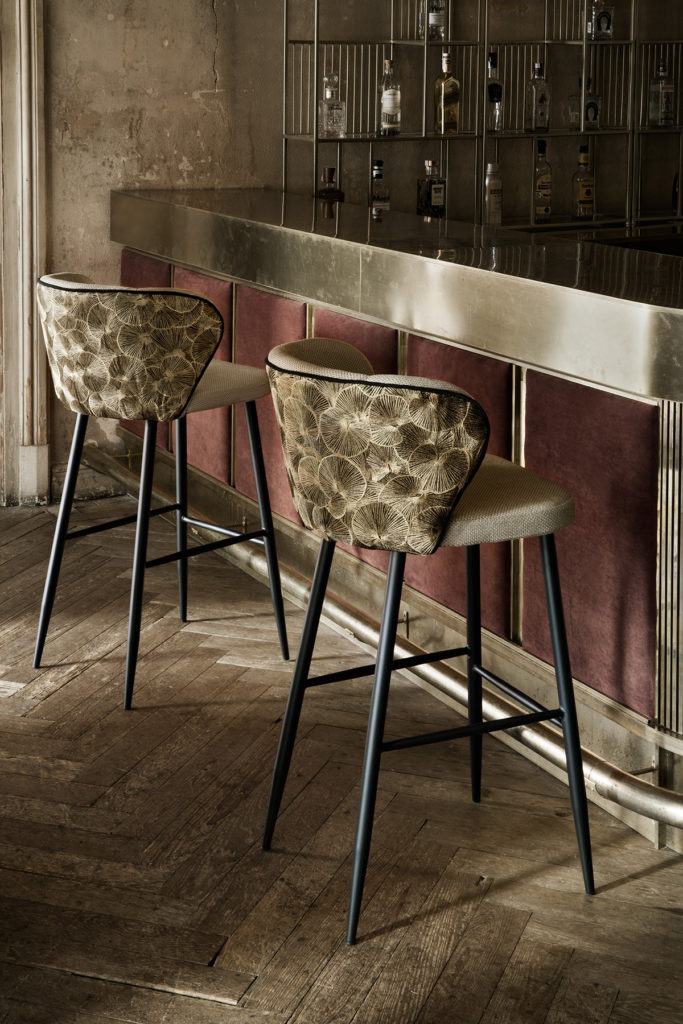 Uda is an elegant rafia, with a semi gloss effect suitable as an asset for every style and interior design. Its interwoven fibers create a beautiful effect that makes it ideal for upholstery.
SIKA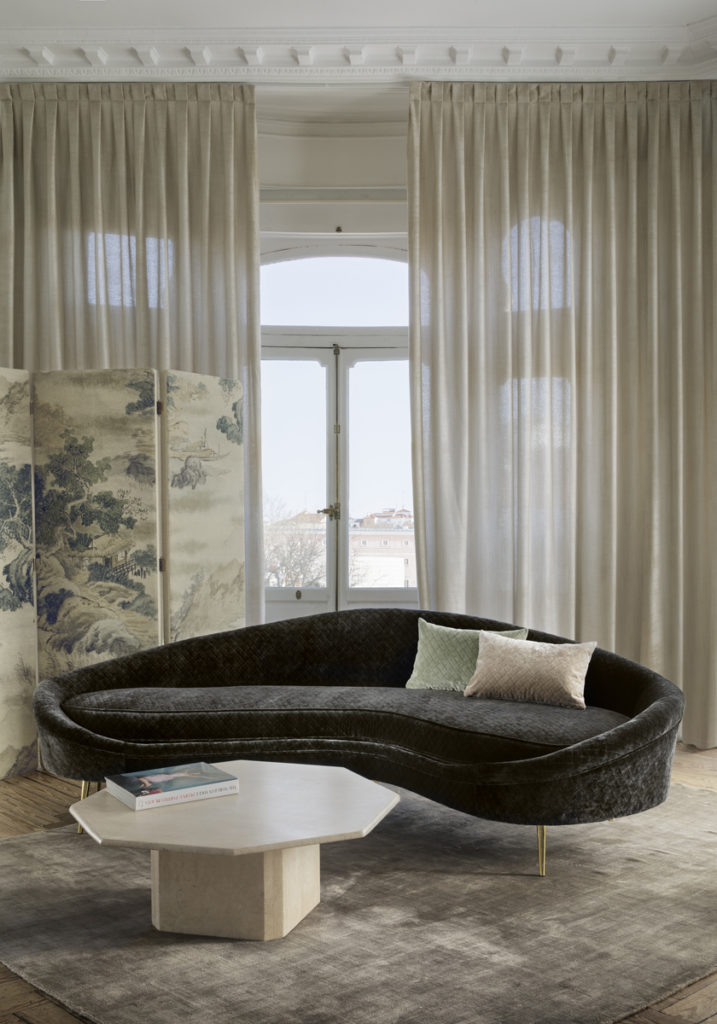 SIKA is an extraordinary jacquard velvet made of cotton and viscose. It has been created using an innovative technique called pick and pick, with which we have managed to give that diamond pattern and a high density to this velvet of unique richness. In addition, its manufacture is totally sustainable and environmentally friendly as all the energy used on the process is solar with zero hydrocarbon emissions.
---