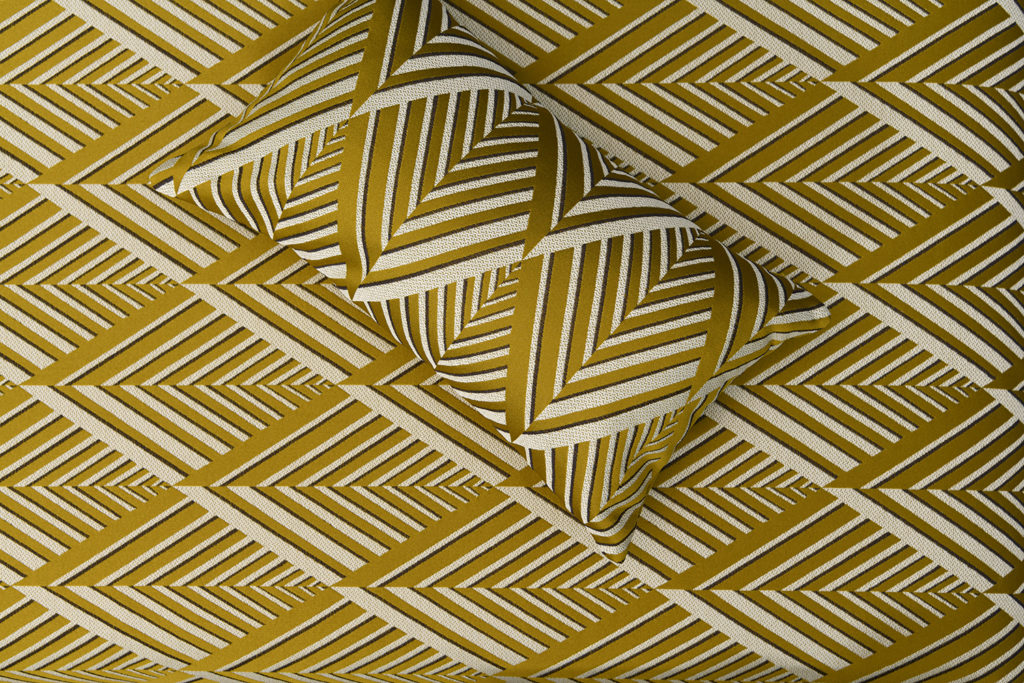 Collection
Contract

Numero 25
Oversized graphic patterns, geometric lines, maze motifs, a broad palette of colours…
Lelièvre Paris's Contract Collection Numero 25 collection draws inspiration from Greek mythology, the majestic columns of antique palaces, their wealth and opulence, their vast proportions and their dazzling light.
Quality embossed materials in matt, sparkly or semi-glossy finishes; natural drapes and enveloping shapes — these are some of the defining features of this new collection that equally surprise and entice, with unique designs and a palette of bold statement colours.
The Numéro 25 collection is woven at Lelièvre's own mill near Lyon, France.

Lelièvre Paris Showroom
13 rue du Mail
75002 Paris
+33(0)1 43 16 88 00
contact@lelievreparis.com