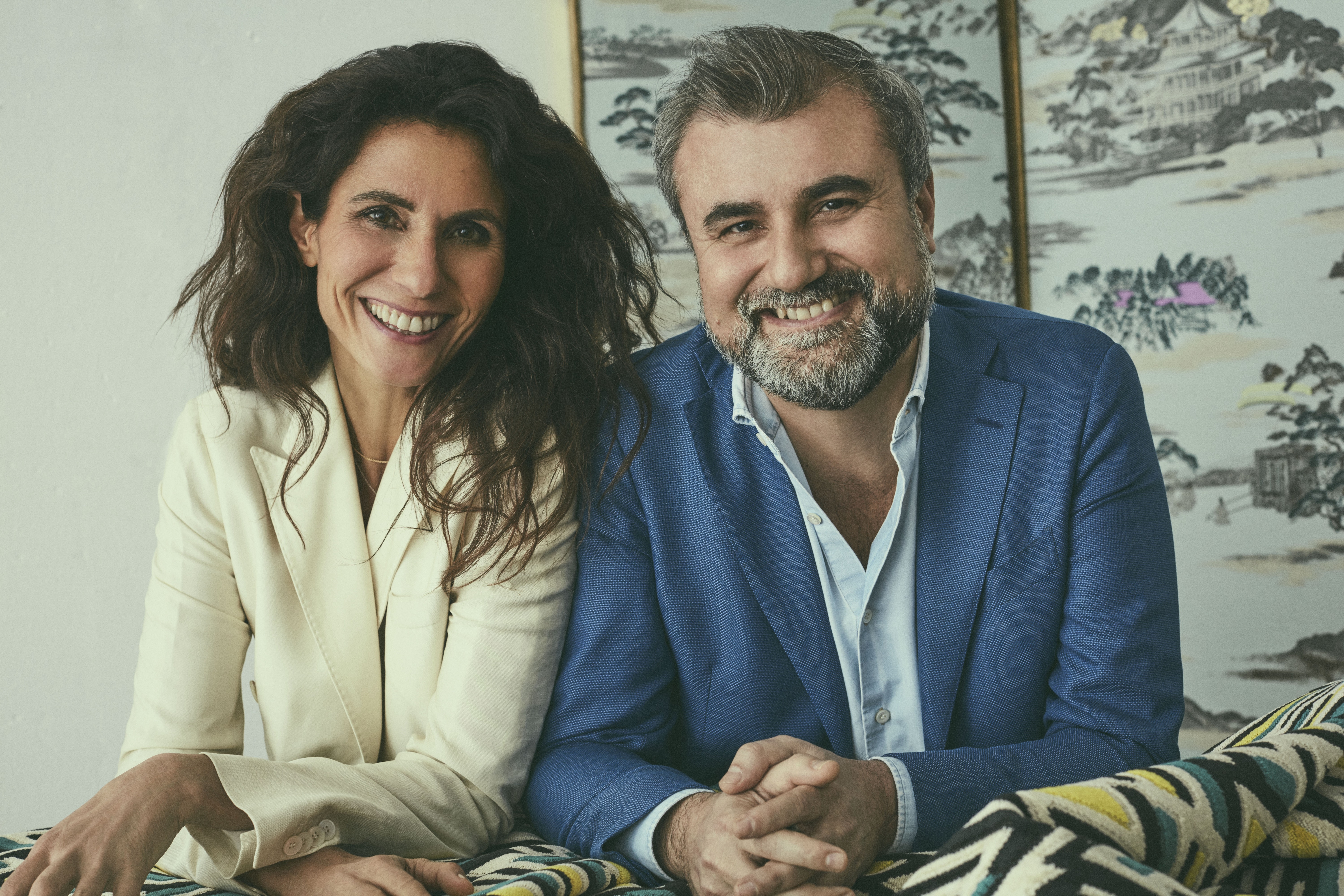 Interview of Raffaele Fabrizio
Co-Owner of the House Dedar 
What are the advantages of a family-run House when compared to the competition?
Working as a family means first and foremost sharing a common form of communication, a history and a strategic, long-term project. It's a true advantage because we can take risks and support each other all while seeking our own identity. In addition, it's a family-based business culture that gives meaning to the idea of working together instead of individually, in the spirit of exchange and openness—with members of the family as well as with our managers, each with their own abilities.
How does running the company get handed down from generation to generation?
Handing down the business is done in a very natural, seamless evolution. Our parents founded this company; Caterina and I progressively joined them, working together for 20 years. Our parents gradually moved aside while remaining an essential reference point. We were therefore able to help take our small family business onto the international scene, with five single-brand showrooms and distribution in 82 countries all over the world.
How have the successive generations specifically influenced the creative process?
Each generation inevitably brings its own tendencies, identarian norms and cultural universe of the time. Caterina and I have offered a new energy, a singular vitality—the key driving force behind innovation and creation—as well as our own specific culture and knowledge. The freedom of expression, the sensuality of colour, of boldness: we have stayed faithful to our original values while also going beyond them. We have translated them onto our new technical, fire-resistant and outdoor fabrics, where beauty and function become one. What hasn't changed from generation to generation is our love for quality-crafted fabrics and our open minds towards the world, driven by a strong desire to experiment.
How do you distribute roles, and are decisions made collectively?
We co-run the company and sharing a unified vision and the same goals is the most important thing for us. Over the years, our roles naturally defined themselves according to our skills and expertise. I brought forth a new product-focused culture and a sensitivity towards images, thanks to my architectural perspective and design-based approach; while Caterina, having studied economics, brought forth a new company culture and new business strategies. Today, I am in charge of creating collections and Caterina guides our business development. Our secret is the willingness to endlessly exchange our points of view; the synergy with architects and designers in the development of their projects and the value of the work of the 170 people that make up the company, each with their own precious experiences and singular knowledge.
Photo credits: Dedar, Stefano Galuzzi.