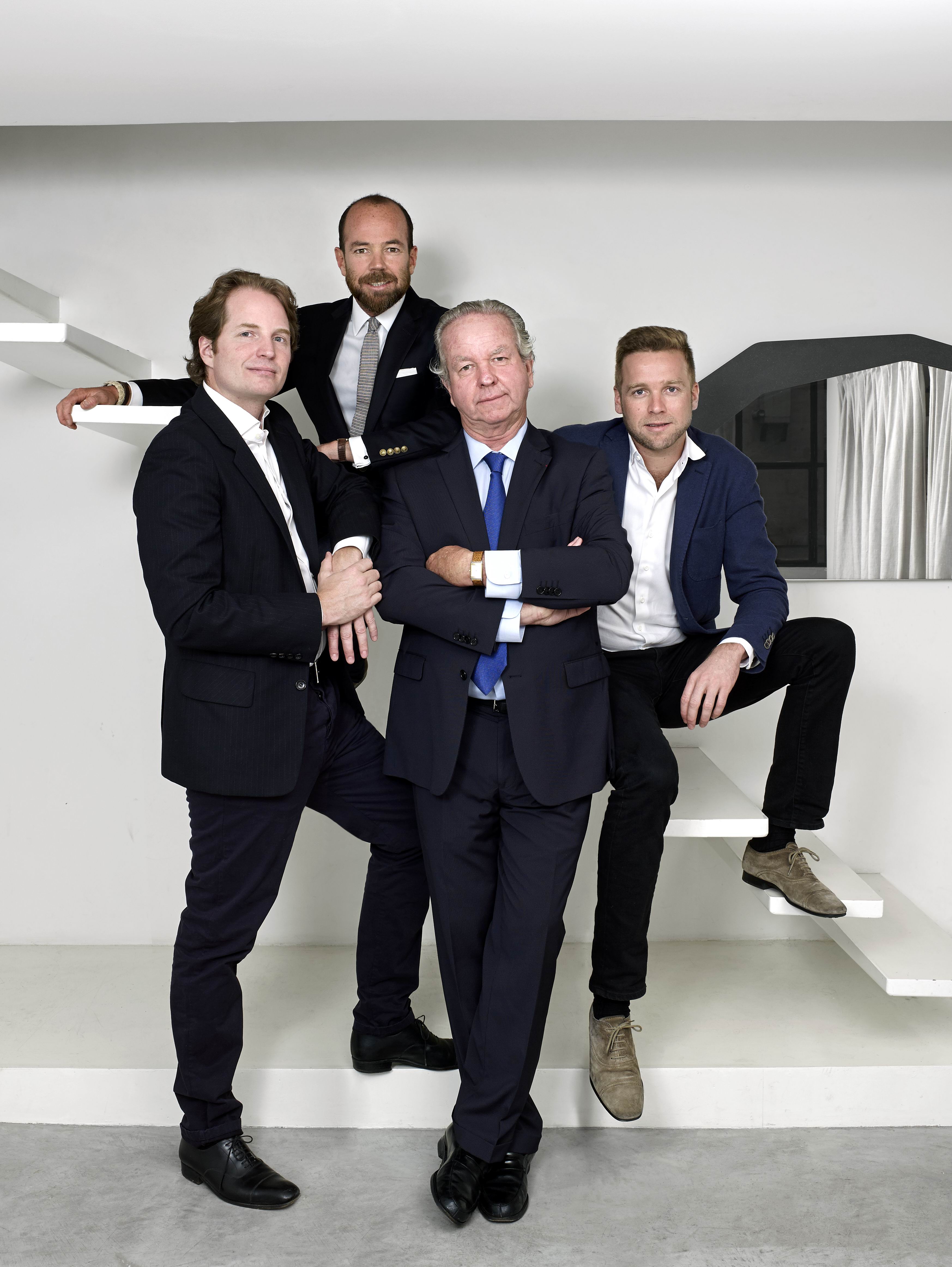 Interview of Patrick Frey 
Pierre Frey, a family saga
Since it was founded in 1935, the Pierre Frey house has accompanied the history of the decorative arts. With four luxury brands (Pierre Frey, Boussac, Braquenié, and Fadini Borghi), it is present at every major decoration project and is a partner of the greatest designers and interior architects. Renowned throughout the world, it upholds expertise, aesthetics, quality and inventiveness that owe a great deal to its family history and to traditions passed down through the generations. Today, Patrick Frey, the founder's son, manages the corporation along with his three sons.
Does being in charge of a family corporation imply having any additional responsibilities towards the brand, and if so, what are they?
I don't believe so, but when you are fortunate enough to have family members who are interested in the business, you have the great satisfaction of being able to pass the brand along more easily; to perpetuate it without misinterpreting it.
Is progressive transmission the key to continuity?
Yes, absolutely, if you are fortunate to get along well, as was the case with my father, and as is the case with my three sons. The other key is to avoid any conflict of interest when passing things along, so as not to create frustration. And I am lucky to have three sons who are each proficient in very different areas. Vincent is a marketing man and manager; Pierre is in communications and networking, perfectly embodying the brand name; and Mathieu, who lives in Singapore, manages our Asian business.
Do you always all agree on the strategic creative choices, and how are decisions eventually reached?
These decisions are made alone, and I remain in charge of the creative side, even though we obviously discuss things and they give their opinions. My creative teams and I are free to take them into account or not. Design is like fine cuisine. The chef dictates what the team executes, then has a taste and perhaps adds a personal touch at the end. At Pierre Frey we work the same way. I am surrounded by incredibly creative people who propose ideas on a theme that I come up with. And to conclude, I take my view of it and make the final decision. I experienced this situation with my father at the time, and it is the best way to work. As for strategy, I leave that in the hands of my boys, who kindly inform me of the situation each week during a special meeting. Then, too, I can give my opinion, but they are the ones making the decisions.