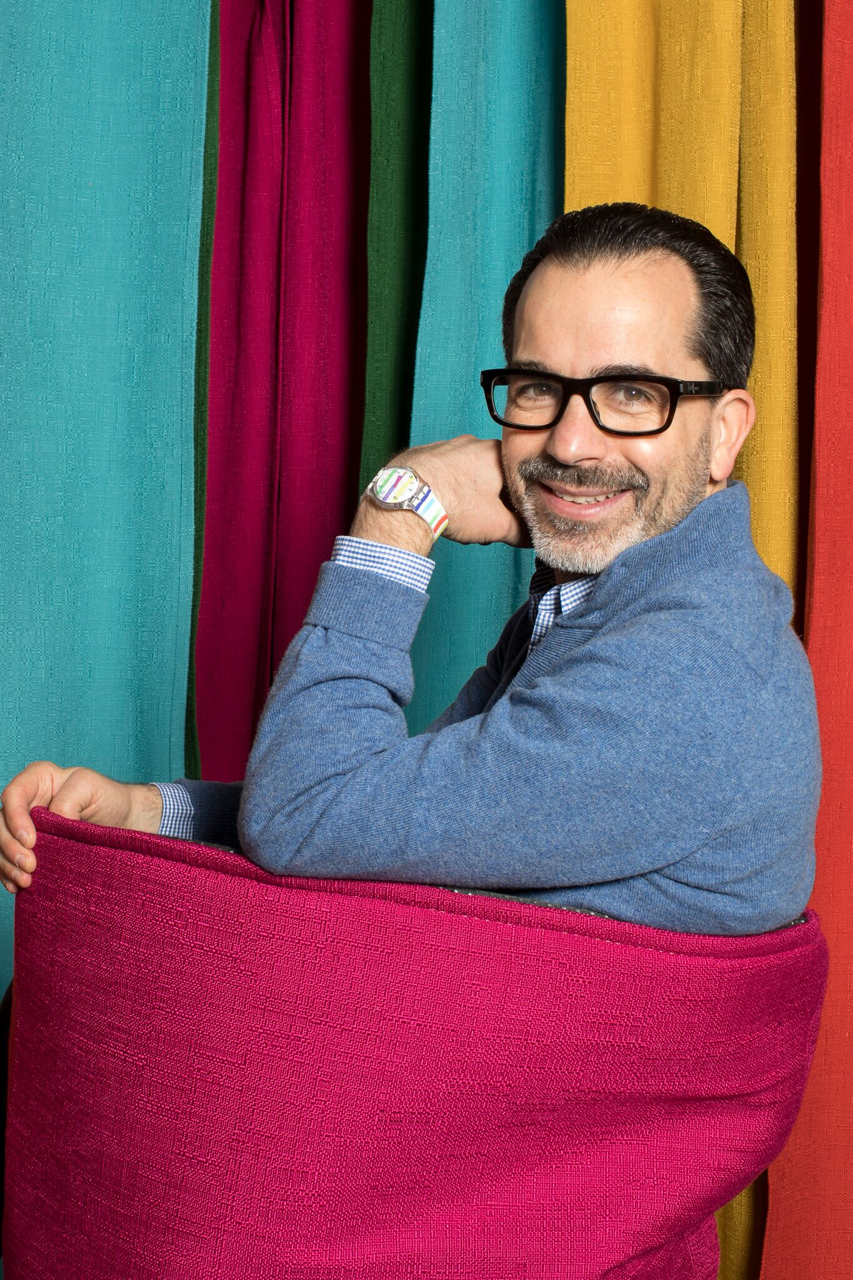 Interview of Nicolo Favaretto Rubelli 
What strategic choices have you had to make to maintain the excellent reputation of the Rubelli name (and other brands of the group), and to withstand the major upheavals that have impacted the textile industry?
Ever since its beginnings—over 150 years ago—the maison Rubelli has kept up with the times by constantly renewing itself. In this way, we went from fabrics only to a comprehensive offering of furnishings, as well as wall coverings.
A series of acquisitions has enabled us to achieve all of this; in the 1980s we took over a factory near Como, and two Italian textile manufacturers were successively integrated into Rubelli. In 2001, we were joined by the French brand Dominique Kieffer and the American brand Donghia. Donghia introduced us to the world of furniture, preparing us for the launch of our first Rubelli Casa collection. Not to mention the collaboration, Armani Casa Exclusive Textiles by Rubelli, whose tenth anniversary we celebrated this year. And in 2013, we launched Studio Rubelli, a structure that provides architecture and property developer services to support interior design projects.
The story of Rubelli has been largely shaped by its collaborations with artists and designers, as far back as the 1930s with Gio Ponti and Alfredo Carnelutti, who designed fabrics that still feature in the collection. Recently, the famous American architect Peter Marino created the capsule collection Peter Marino for Venetian Heritage. His three silk fabrics are inspired by Venice and in particular the reflections of the city's light on the water.
How can a heritage brand be developed?
Above all, it should not forget its own origins, the value of its know-how and the skills acquired over the decades. It is therefore essential to preserve and remain loyal to the Venetian tradition, without neglecting innovation, of course. Both of these aspects can and should produce a strong synergistic effect.
Passing the baton between generations at Rubelli… How does this unfold?
The latest handover is not yet complete, given that my father, the Chairman, continues to take part in the management of special activities of our company, after 65 years of work. For my part, I am the Managing Director, and my brothers also play key roles at Rubelli.
How do you balance quality and innovation? On which textile innovations do you base your contemporary creations?
Innovation can never be privileged at the expense of quality, which for us is the very cornerstone of Rubelli. Our latest collection is available in "rich" fabrics (in silk), and other more technical fabrics that are suitable for any type of project and also designed for outdoor use. In order to obtain fabrics with a natural appearance, we make a careful selection of threads beforehand, and afterwards innovative textures are developed with particular surface effects.
What are the most exciting restoration and decoration projects that Rubelli has contributed to?
The Gritti Palace in Venice, the perfect example of a Venetian palace, is one of the most prestigious accomplishments of Rubelli Studio, the complete interior design service we offer our customers. In particular, we created fabrics especially for this project. More recently, Rubelli was involved in the decoration of the Palazzo Experimental, a new boutique hotel, contemporary and very charming, which demonstrates the versatility of Rubelli and shows that we are equally capable of decorating modern spaces.
As for our most exciting projects abroad, I would mention the Armani Hotel Dubai, designed by the king of fashion, Giorgio Armani, and the Alabriga Hotel on the Costa Brava in Spain, a furnishing and decoration project that was meticulously carried out by Studio Rubelli. Not to mention the Encore Boston Harbour Casino in Las Vegas and our creations for cruise ships, such as the flagship Costa Smeralda.