SAINT TROPEZ
Inspired by the jewel of the French Riviera, Gancedo is proposing its most glamorous collection of outdoor fabrics: Saint Tropez. This legendary fishing village – the epicentre of luxuriousness and obligatory jumping-off point for celebrities, aristocrats, royal families and international business tycoons – has lent us its colours: echoing the picturesque facades of the houses surrounding its harbour, the deep blue of the Mediterranean Sea which bathes its shoreline, the bold colours of its handcrafted pottery…Saint Tropez has also lent us its sophistication and elegance…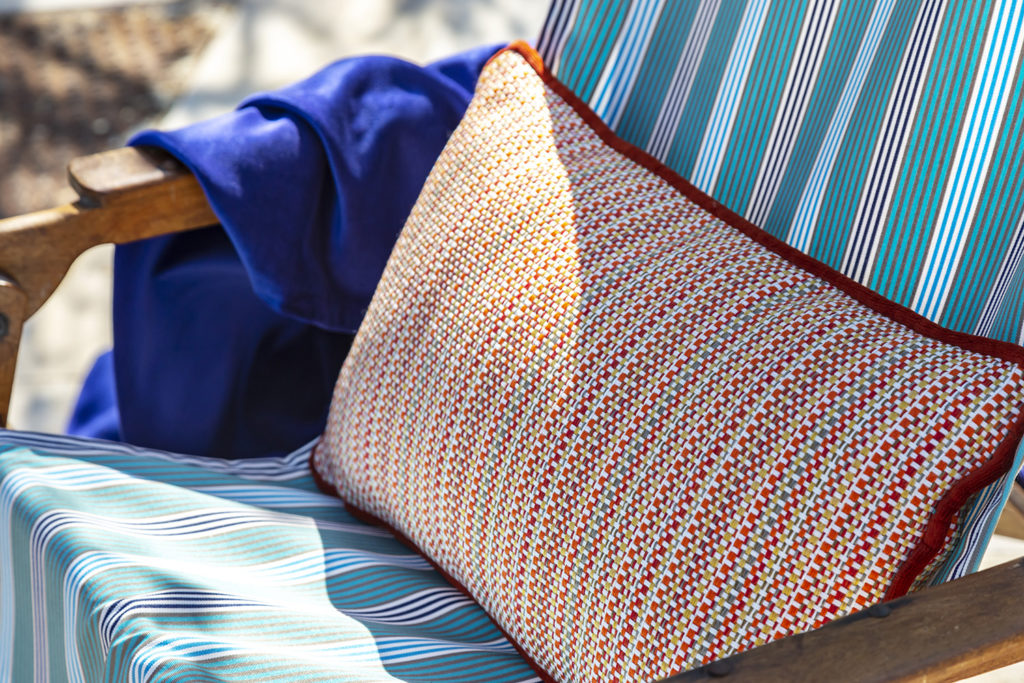 The collection comprises three designs: CANNES, featuring plain velvets – for outdoor use and flame-retardant – in jewel tones; NICE, featuring textured jacquards in six bright colours including turquoise, orange, blue, yellow… and the main design – SAINT TROPEZ – colour-coordinated stripes combining yellow/green, orange/grey and turquoise/blue, manufactured in dyed acrylic, making it washable.
Everything has been designed with mixing and matching in mind, making it much easier to create an outdoor environment with the self-same charm and chic that have inspired generations of renowned stars and artists, from Brigitte Bardot to Picasso, not to mention Henri Matisse, who captured the magical light of Saint Tropez in his paintings.
AFRO RUGS
Our outdoor Afro Rugs take their inspiration from African handicrafts and traditional colours. The design consists of subtly blended concentric rectangles, available in three colourways: blue, red/beige and grey/brown. They are just perfect for adding a bright, cheerful touch to any outdoor area, be it terrace, garden or porch. Manufactured in a sun and shower proof blend of 60% polypropylene, 20% viscose and 20% polyester, this fabric easily withstands exposure to the elements and requires very little maintenance. Available in the following sizes: 1.70 x 2.30 and 2 x 3 metres.
---
About Gancedo
We are a Spanish brand founded in Barcelona in 1945, a family business in its fourth generation, with a legacy of almost 75 years dedicated to fabrics and interior design. Textile editors, now in the course of major restructuring involving everything from a change of head office – our new flagship store at Velázquez 38 in Madrid – to an upgraded corporate image, not to mention the wide-ranging technological upgrades currently underway along with improvements in the efficiency of internal processes. In this world of soft furnishings, you will also find wallpapers, rugs, trimmings, and, above all, expert professionals to inspire, advise and help space designers connect with beauty, innovation and design. Gancedo is also aware of the need to fight against the "throwaway" mentality, opting for durability and quality.
---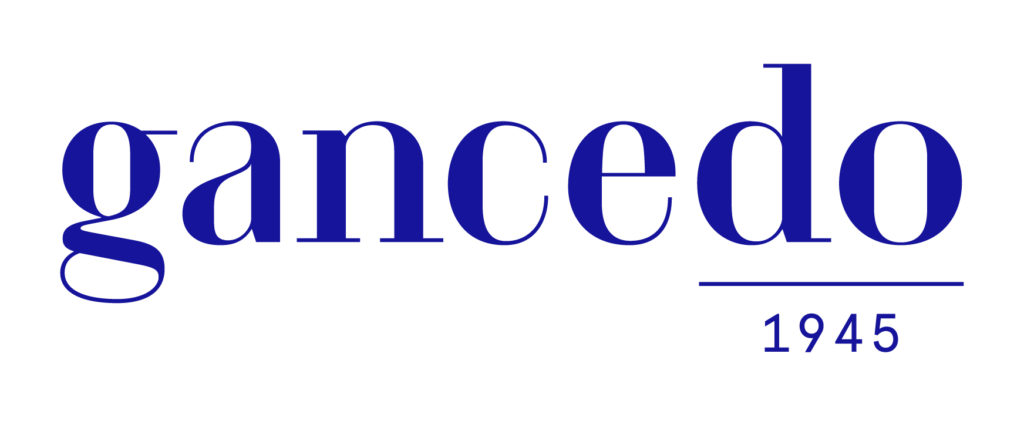 C/ Velázquez, 38, Madrid, 28001
+34 91 576 87 01 I ext.# 7023