Farrow & Ball creates richly pigmented paint and handcrafted wallpaper. Based in Dorset, England since 1946, the British brand has been transforming homes of all kinds, inside and out for over 75 years. To this day, the brand remains dedicated to quality, using the finest ingredients and artisanal techniques.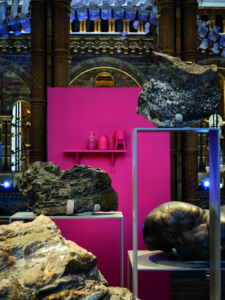 The heritage brand has worked alongside some of the most iconic names in art and culture around the world, including New York's MoMA, the Natural History Museum in London and Musée Rodin in Paris. Farrow & Ball colours including Skylight, French Gray, Fox Red and bespoke colour Biron Gray have all been used as a striking backdrop to the gallery spaces in the Hotel Biron building of the renowned French gallery.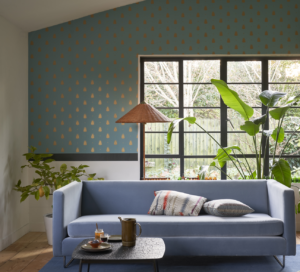 As well as collaborating with other passionate advocates of art and culture, Farrow & Ball celebrates them through its paint and paper. Browse the brand's signature palette and you'll find several shades inspired by historic spaces, from Calke Green – a rich shade found in the breakfast room at Calke Abbey – to Picture Gallery Red, a timeless colour inspired by the magnificent gallery at Attingham Park. The wallpaper library also contains homages to history, including patterns inspired by 19th century Art Nouveau and the opulent fabrics of Renaissance paintings in the National Gallery. From countryside cottages to city apartments, Farrow & Ball paint and paper brings some of the most notable moments in art and history to homes of all kinds.