singular journey unfolds its surprises while crossing unbridled imaginations and invents new mythical figures. Colors lead these countercurrent fictions endlessly about. New voluminous 3Ds, marvelous playlets teeming with details, very Thai interpretations of incredible weaves, fusing silks and bohemian raffias…
---
Galerie wallcovering collection
The soul of the temple
3D has come across two new sidekicks, linen and chenille. One is very mat, the other warm; this fine team makes lines bulge to conquer voluminous universes. Architectural arches, curved moldings, rounded stars…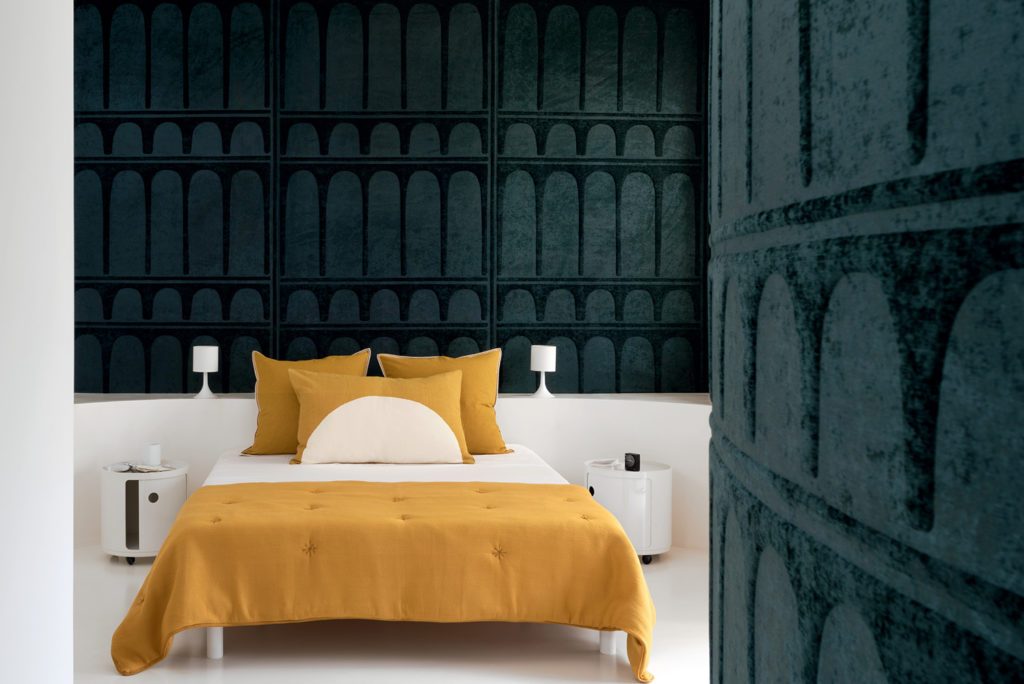 ---
Essence de liège wallcovering collection
Only the light
In its secret club, cork has found itself a queen, the moon. It has snagged her metallic shine: copper, silver, gold! In its crevices, labyrinths are traced, sparkles are casted. And then, as a final gift, champagne bubbles are offered their amazing power, resisting gravity.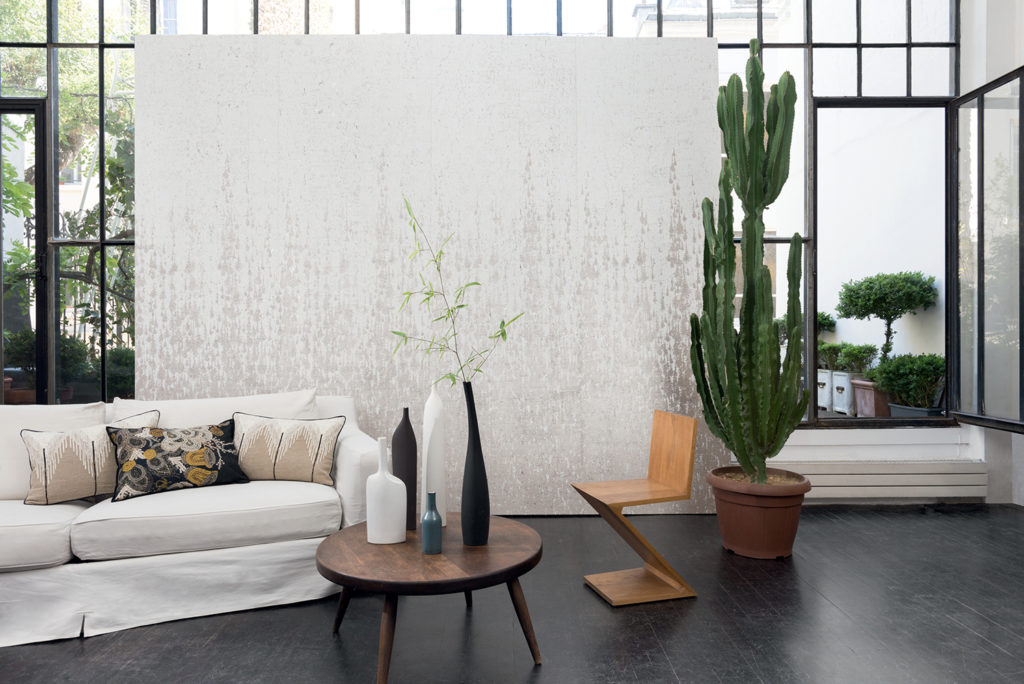 ---
Kachama wallcovering collection
Thaï-mania
Kachama interprets incredible oriental weaves printed on linen. Imperial club identity under very Thai, shiny reflections. Come closer, yes closer. Up close, the irregularity of the weaves and the combinations of materials cut and re-woven together reveal their handcrafted fiber and make the colors vibrate.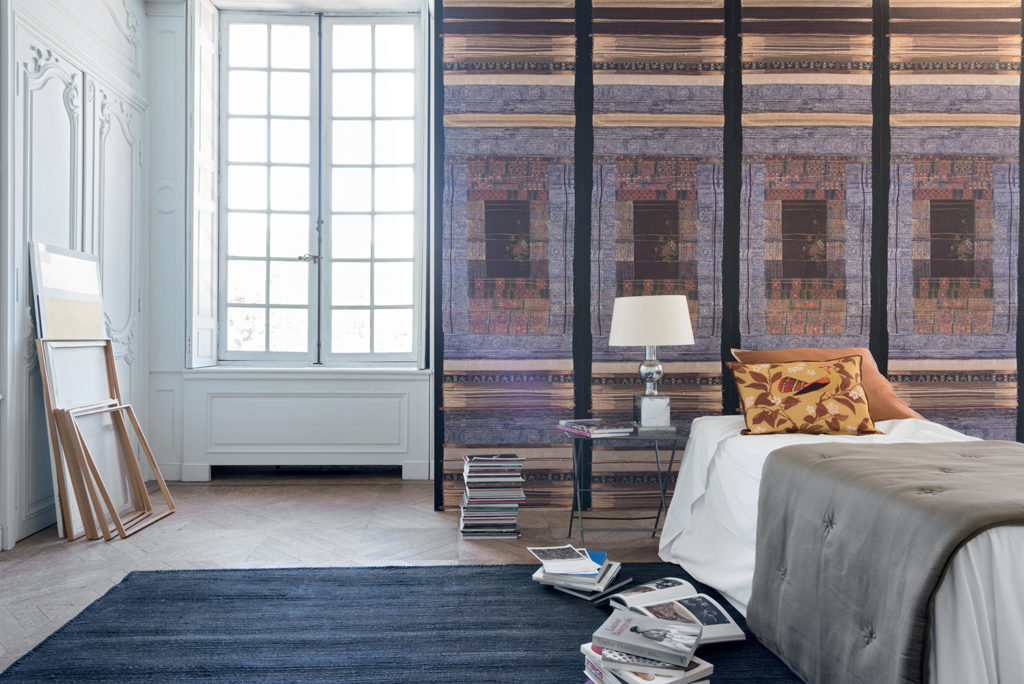 ---
Les petites histoires wallpaper collection
Miniature getaways
Join us, sing the song of feathered and furry heroes who frolic in these bucolic scenes. With the abundance of plants and flowers, so very British and the swerves of the seventies, the hunt for details is underway: these sketches compete for treasures to bring back from their strolls.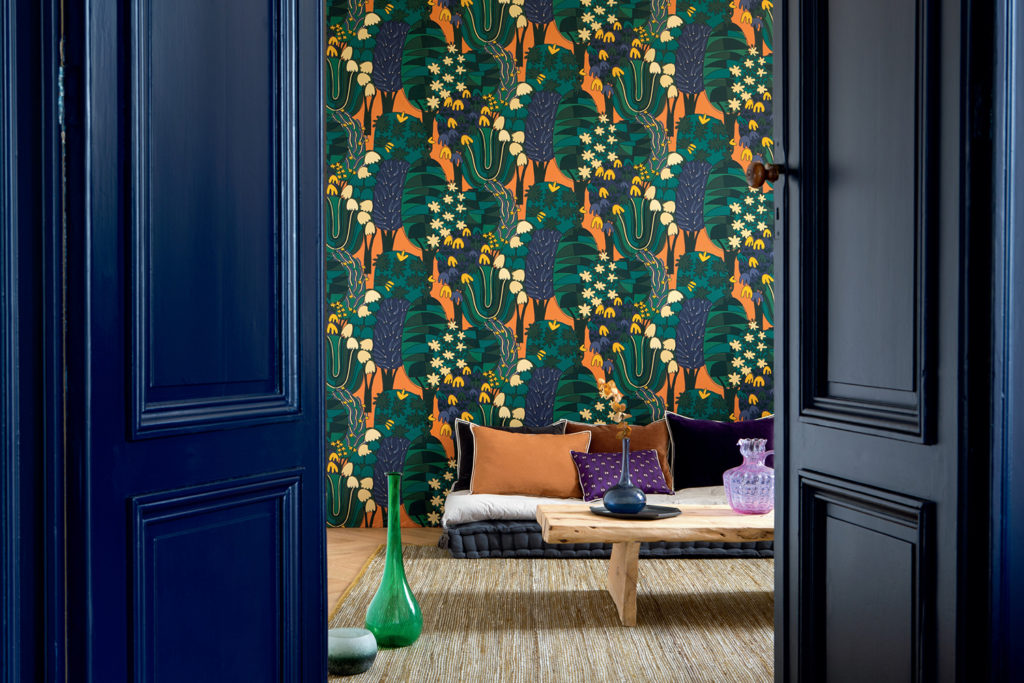 ---
Soie changeante wallpaper collection
Silk meets silk
The day silk became wild, color decided to get involved. With a feel of a painting on wild silk, it invents a sleight of hand. Letting the designs burst forth in the weave, superimposing transparencies, it takes on an air of diaphanous jewelry, fine stripes or crazy graffiti.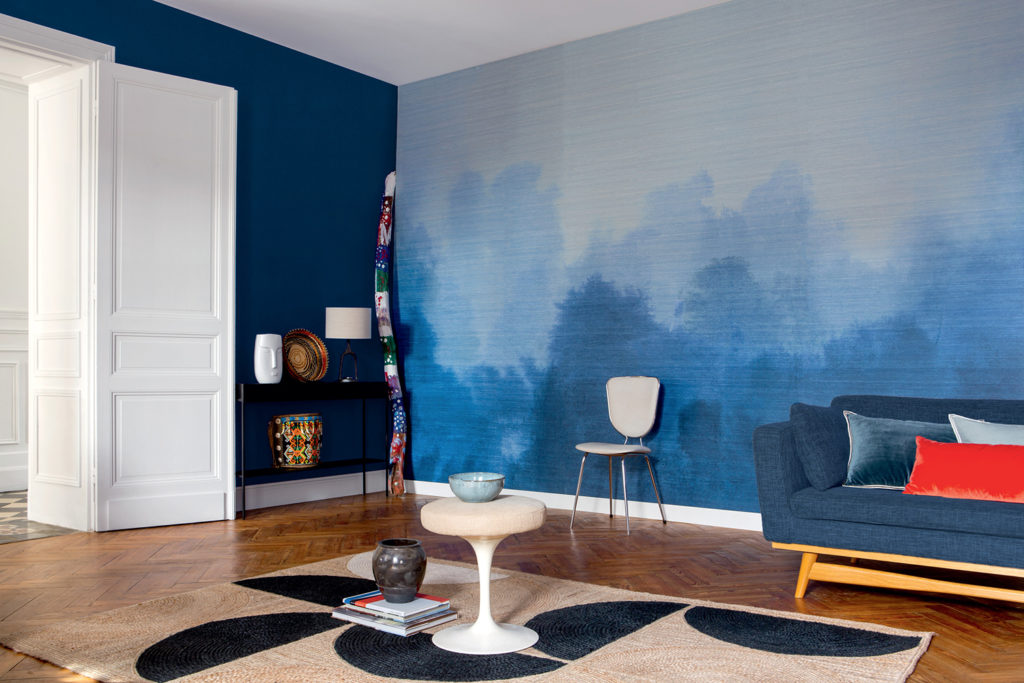 ---
Volver wallpaper collection
Back to the sun
With their delightfully retro spirit and their cheeky character, they gladly reinvent the French Riviera and California. An unstructured tapestry feel, palm trees meet cypress trees, a colorful Mediterranean shoot. Their credo: bohemian life is first of all about returning to the source and most importantly always under the sun.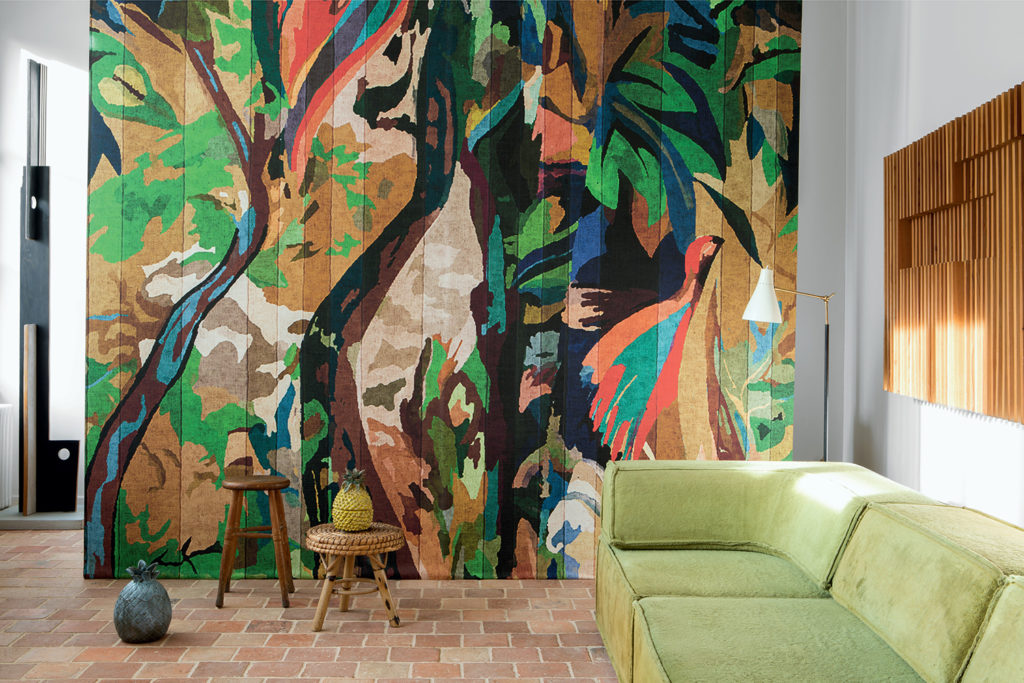 ---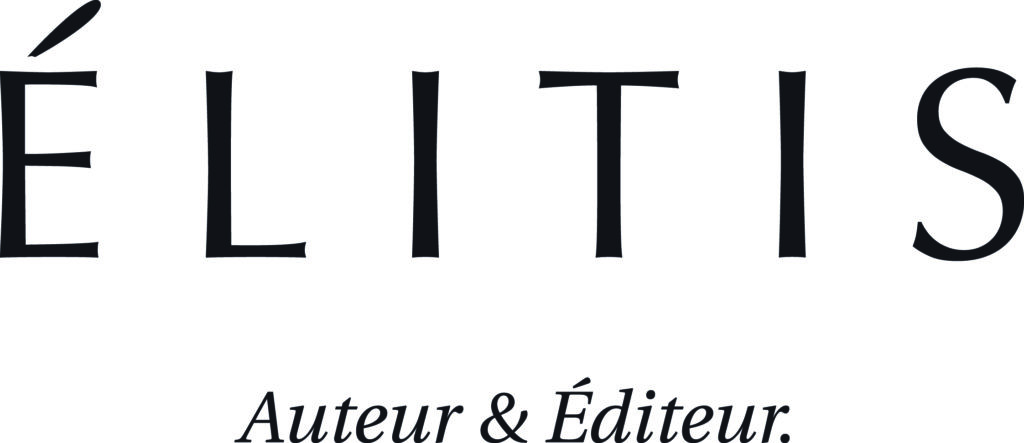 ÉLITIS Showroom
5 rue Saint-Benoît – 75006 Paris
+33 1 45 51 51 00