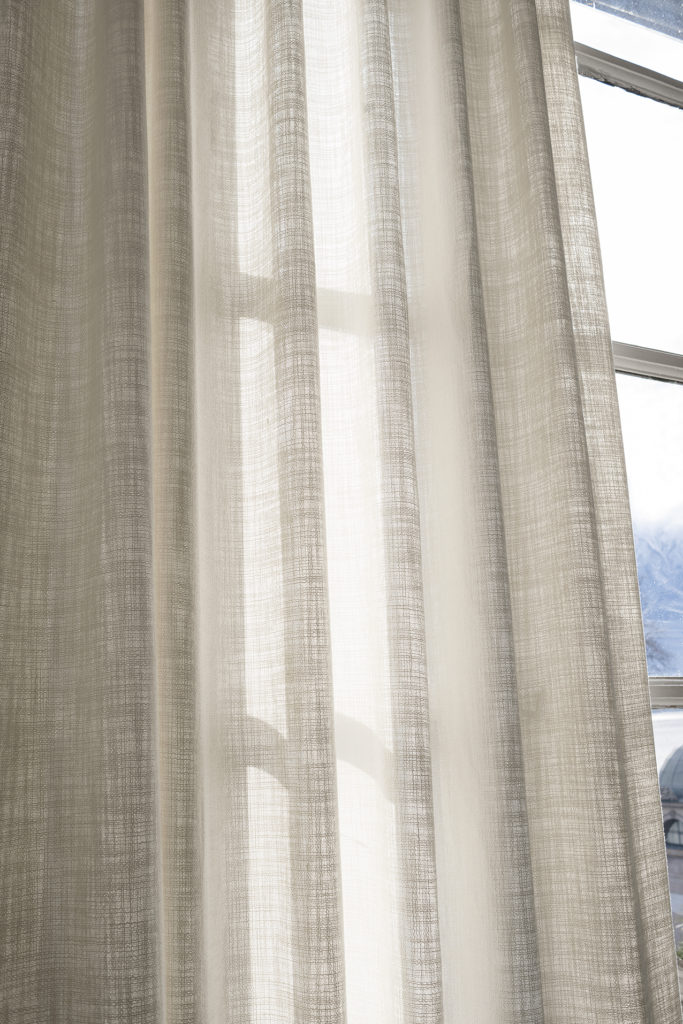 ATELIER 1930
Composition: 90%LI 10%PA
A linen fabric in extra width, with the spontaneous beauty of natural yarns, whose impact lies in the contrast between texture and transparency. Thanks to its open weave construction, it allows the light to filter through, despite the assertive presence of linen.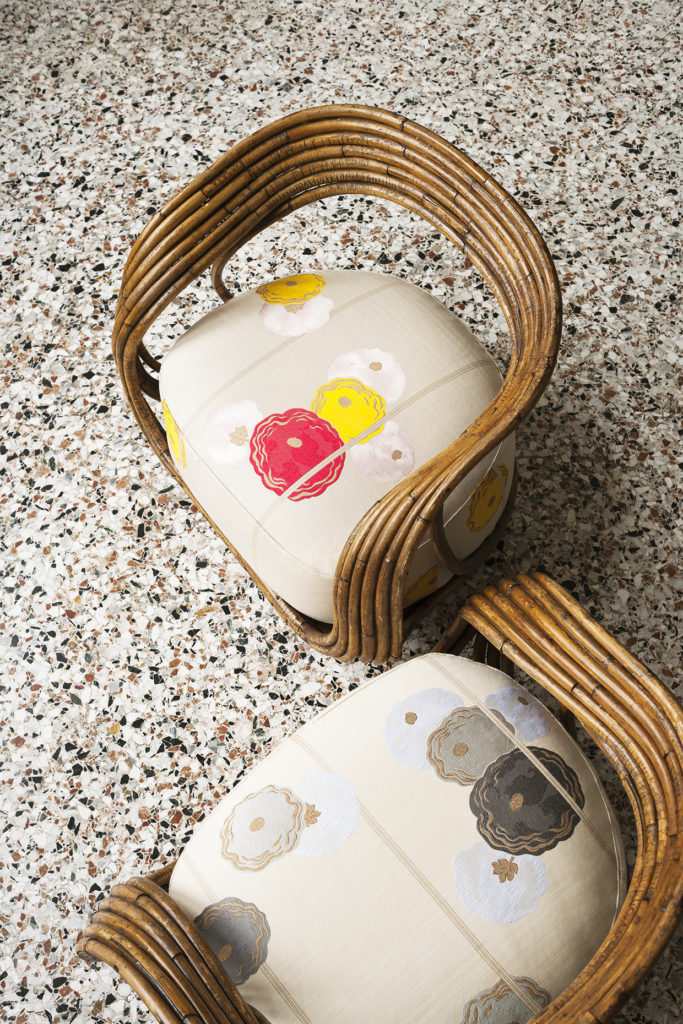 KIKU
Composition : 67%PES 20%CO 13%CV
A fabric defined by a highly symbolic floral motif whose protagonist is the chrysanthemum. In Japan this flower is historically associated with the Imperial family, as well as being a traditional motif of the "Obi" belts used to tie kimonos and ceremonial garments. The asymmetry of the pattern, in which the flowers are repeated in ever different compositions between the lines, creates a Japanese garden in the form of a jacquard.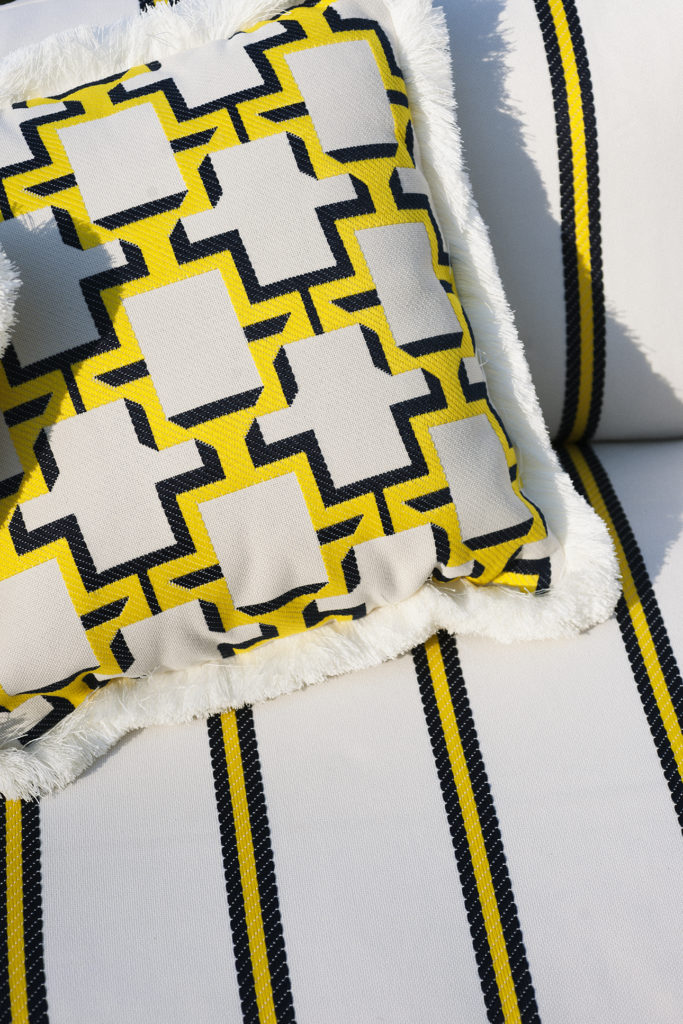 CAMPUS 
Composition : 88%PP 12%PES
A geometric motif on a panama weave base decorates this polypropylene fabric with an excellent performance. The choice of colours reminds us of summer and of outdoor activities, but thanks to its excellent resistance it can be used in all home environments without worrying.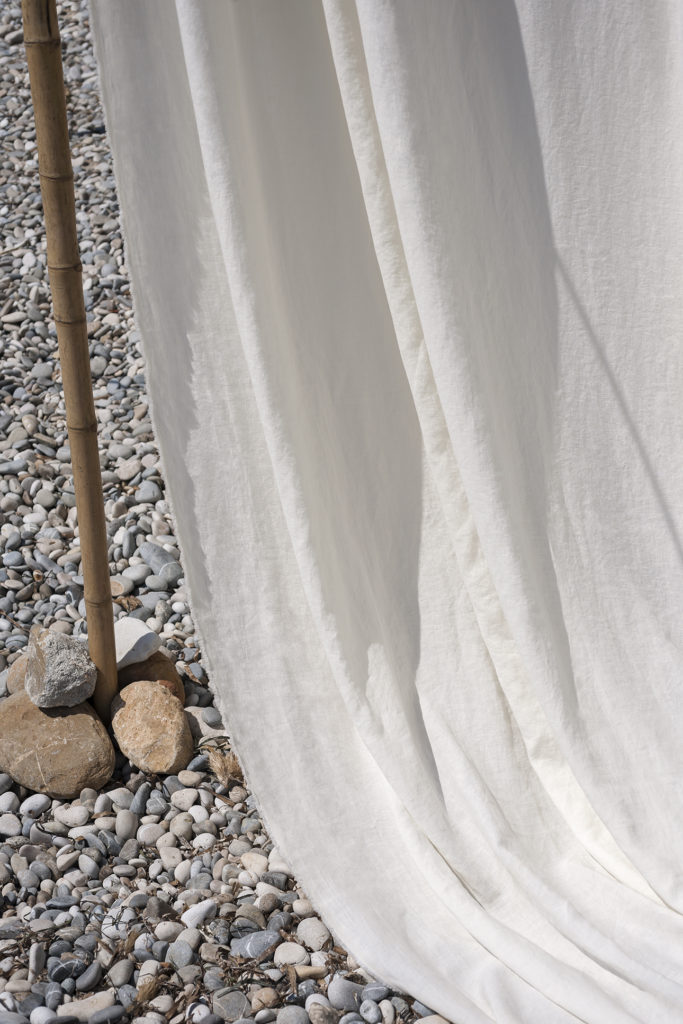 APRIL⁠
Composition : 100%LI
This lightweight, extra-wide linen canvas, yarn-dyed, features a unique shot effect. The long linen fibres of French and Belgian origin were woven in Italy. Enhanced luminosity and resistance with a softer more refined finish. Natural and soft to the touch.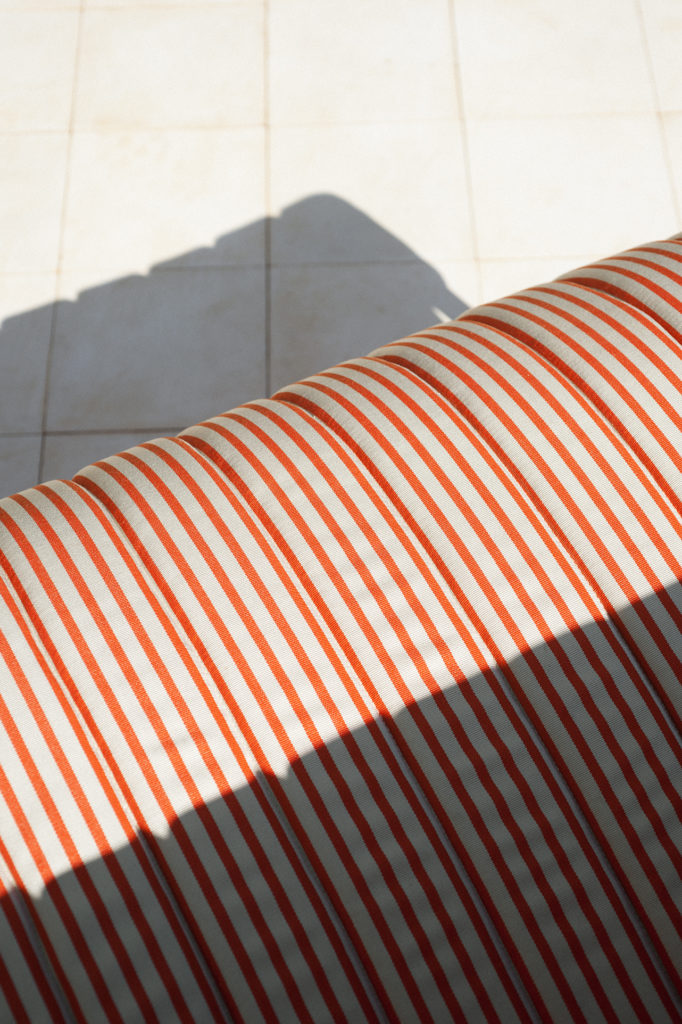 STRANGE LOVES 
Composition : 100%PAN
Traditional two-colour stripes on acrylic fabric with an excellent colour stability achieved by mass dyeing. Resistant to molds and weather conditions, washable and water-repellent. The choice of the design and colours will carry you to a fun summer world where you can move freely.
---

Dedar Spa
Via della Resistenza 3
22070 Appiano Gentile (Co), Italy