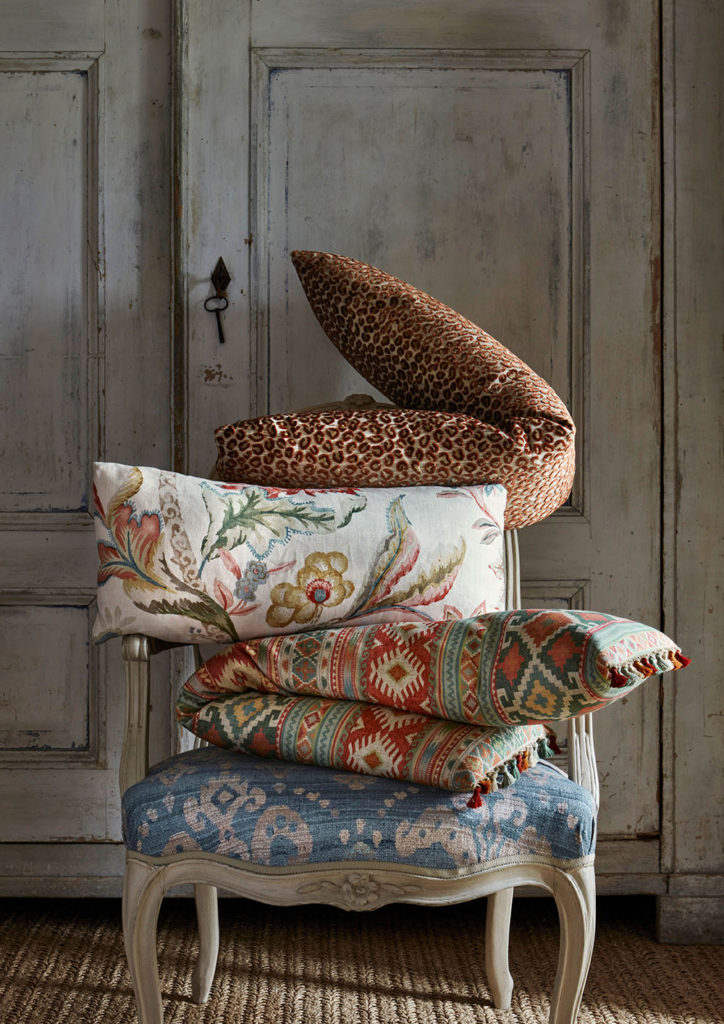 The Colefax and Fowler story for 2021 is one of rich layers – of skill, craft and technique and of course design and colour.
Design and colour are inherent to Colefax and Fowler -unsurprisingly, as the design studio, which produces every collection, has a collective experience of every aspect of the design process, from new artwork, to the re-colouring of classic prints and restyling of archive documents.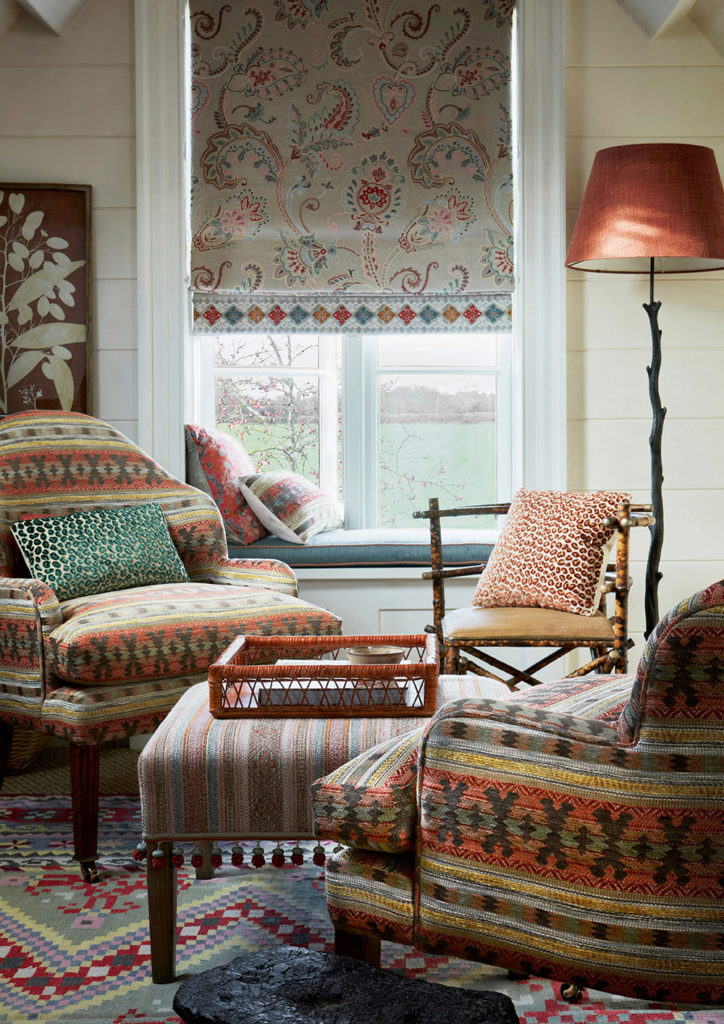 This expertise coupled with the
extraordinary craftsmanship of Colefax's specialist makers, combine this year to create a collection of distinction, encompassing subtle prints, distinctive embroideries, multi-faceted weaves and beautiful sheers.
There is both an Eastern and an antique influence – evidenced in the rich, nuanced colours that run throughout the collection,
and the subtle, sophisticated designs – like the intricate kelim-inspired, DELGADO, or the restrained Tree-of-Life, BELVEDERE interpreted in a loose painterly manner and flickering fireside colours.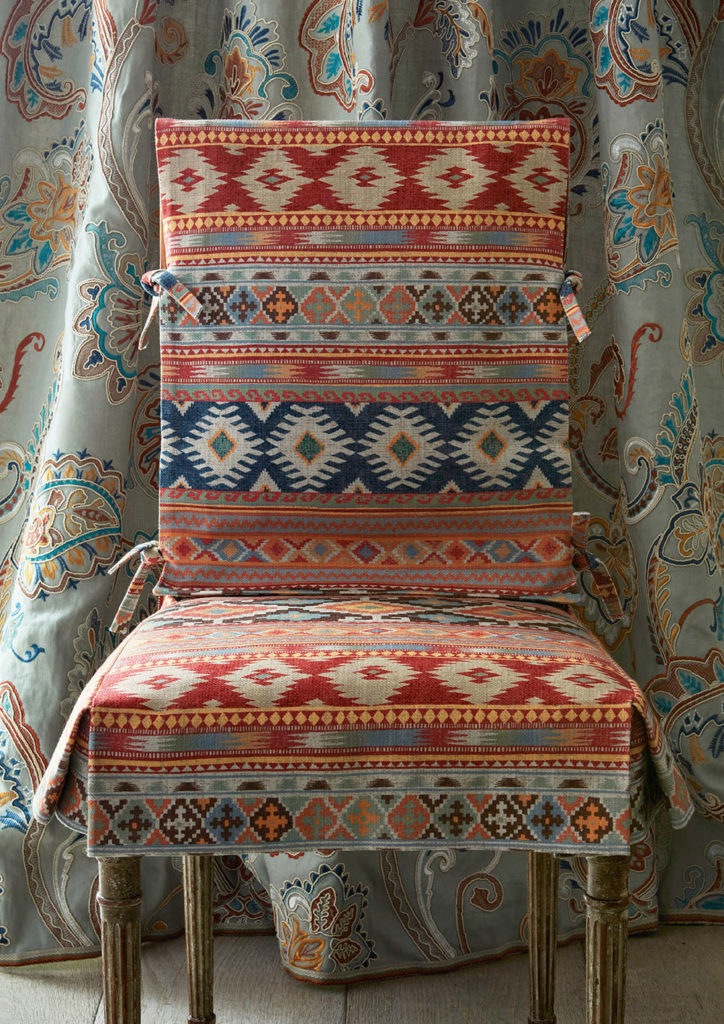 More European in inspiration are BRUNELLO, like a painted cloth and featuring a shadowy pattern on a faded ground, and ARDEN, a delicate version of a verdure tapestry – a light-filled woodland.
Embroideries are rich and handsome, designs include PALAZZO with its heavy scrolled cording and CARSINA, for which the only adjective is sumptuous.
SOMERTON is a beautiful chain-stitch crewel-work in rich colours, and SINTRA a Persian inspired embroidery on linen.
Richness also describes this season's weaves, where CASEY, DORIAN and CARBERY all feature multi-coloured yarns with intricate designs, and plaids such as DONOVAN and MAGNUS highlight multi-coloured structures. A pair of texturally-strong, linen weaves, SILAS and HAMLIN are woven with mixed yarns, whilst BRYNNE and DAVEY are stylistically simpler. All are designed to complement the collection's prints and embroideries. Velvets include animal-inspired WILDE, in new colours of russet, forest and charcoal, and FITZROY, a rich, deep-toned strié design.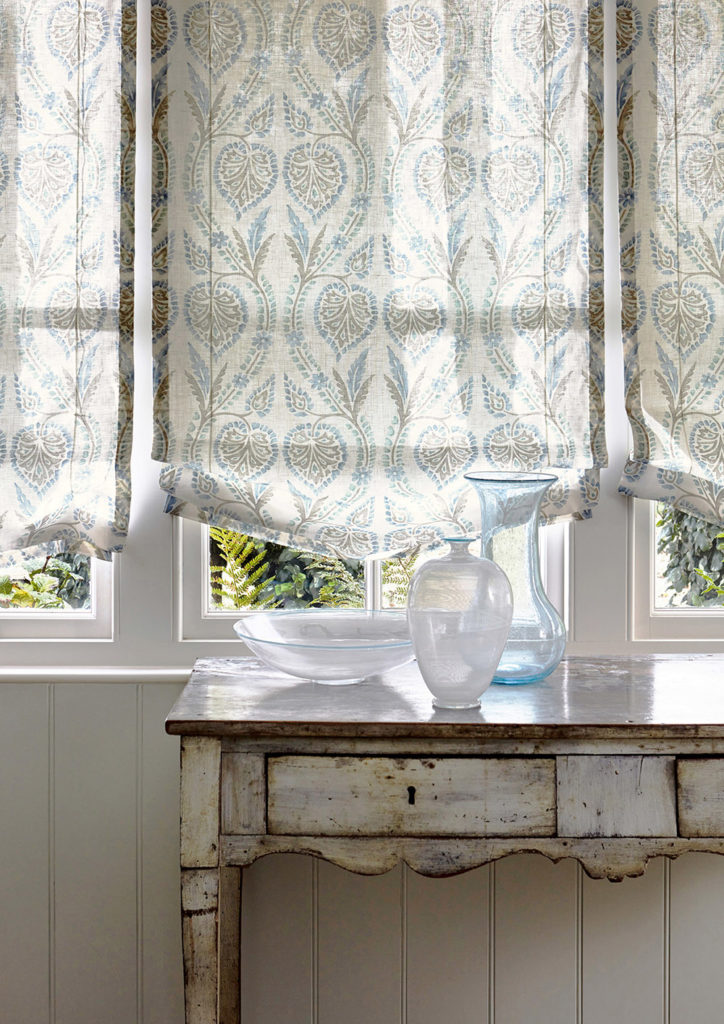 The collection of sheers is outstanding, loosely divided into those of Oriental inspiration and those which hark back to a gentler age. From DEREHAM and PHOEBE to TANSY STRIPE and CORALIE, these delicate airy designs are redolent of early 19th century interiors.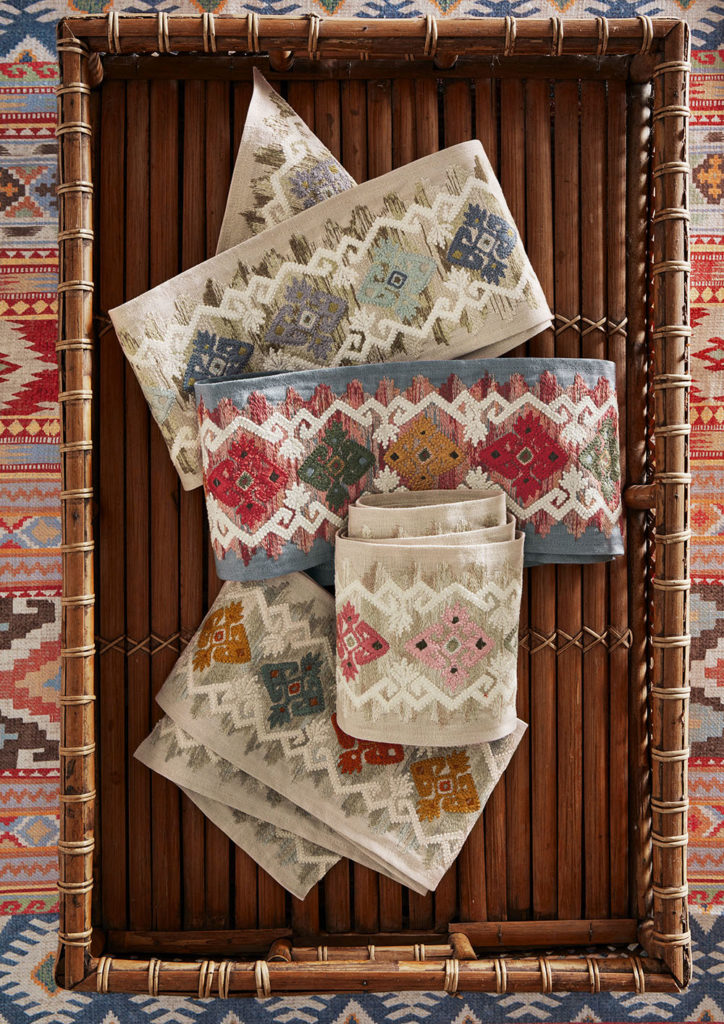 Complementing the fabrics is CORIN, a decorative braid to be used in any number of imaginative ways.
This is a collection with inspiration from other countries and cultures but, as with all Colefax and Fowler designs, influenced by and founded in, an essentially English aesthetic.
---

Manuel Canovas Showroom Paris
+33 1 43 29 91 36