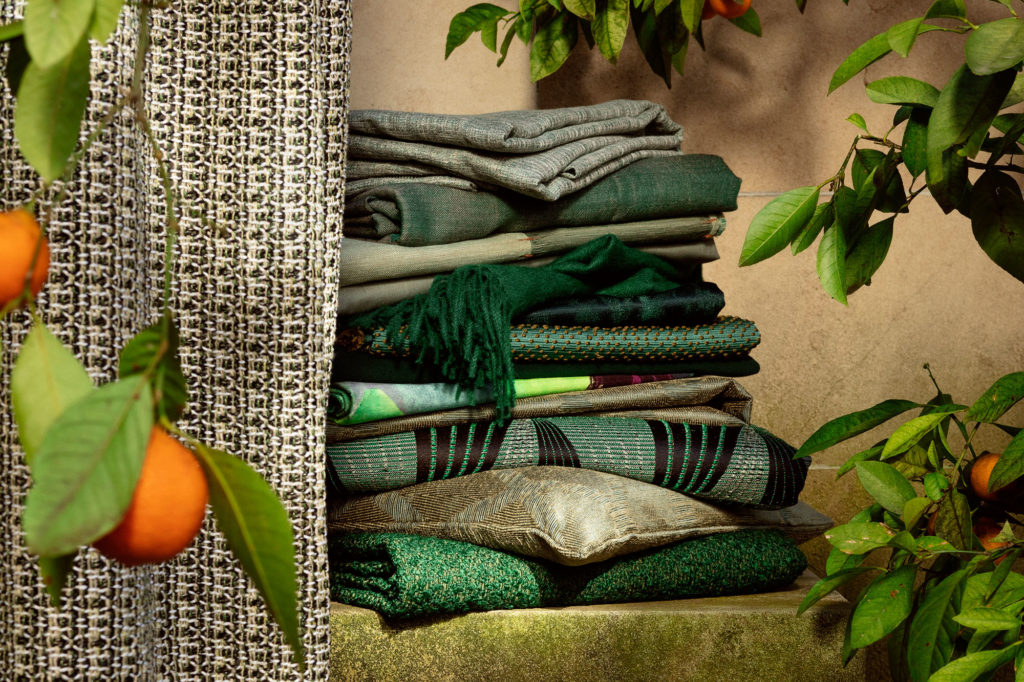 Christian Fischbacher's spring 2021 collection is a homage to the in-credible diversity of Africa. The textile studio's premium decorative and upholstery fabrics are as rich and colourful as the vegetation and cultures spanning the entire continent. "Inspired by the sounds of Africa, Djembe Rhythms is a collection for all the senses," says Camilla Fischbacher, Creative Director at Christian Fischbacher.
"We succeeded in translating the traditional techniques and patterns of the African continent into atmospheric designs. This is borne out by the names of the high-quality decorative and upholstery fabrics, which include handmade African instruments."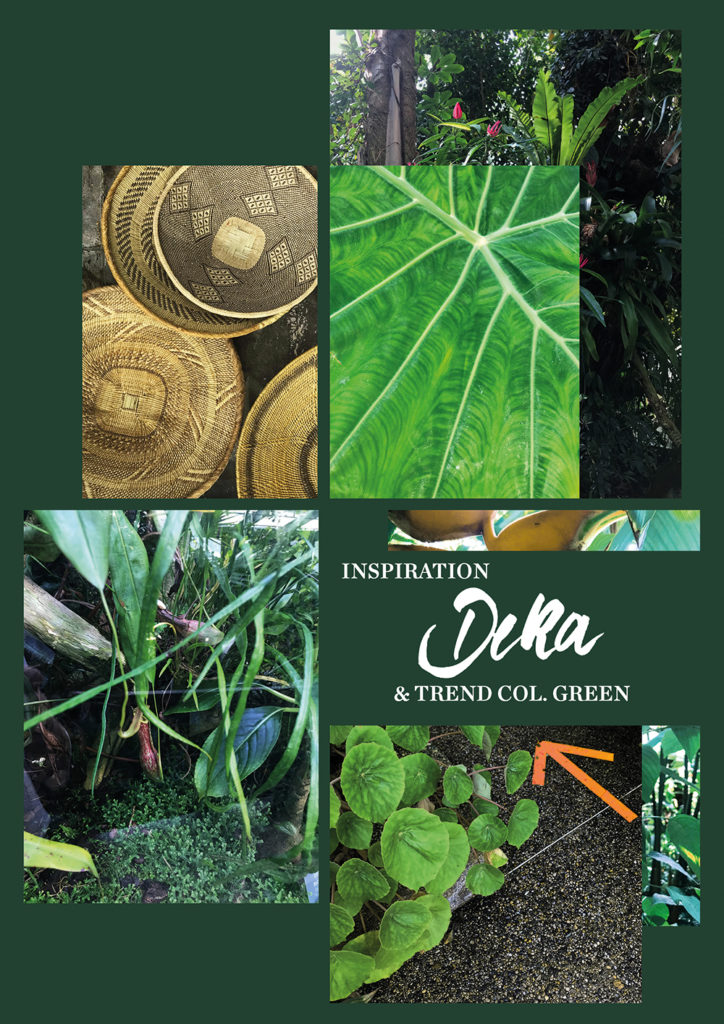 With their soothing, earthy tones, the textiles convey a primeval closeness to nature and have a cosy, calm aura. The materials and innovative yarn blends used create an interesting interplay of coarse and fine, velvety soft and rough.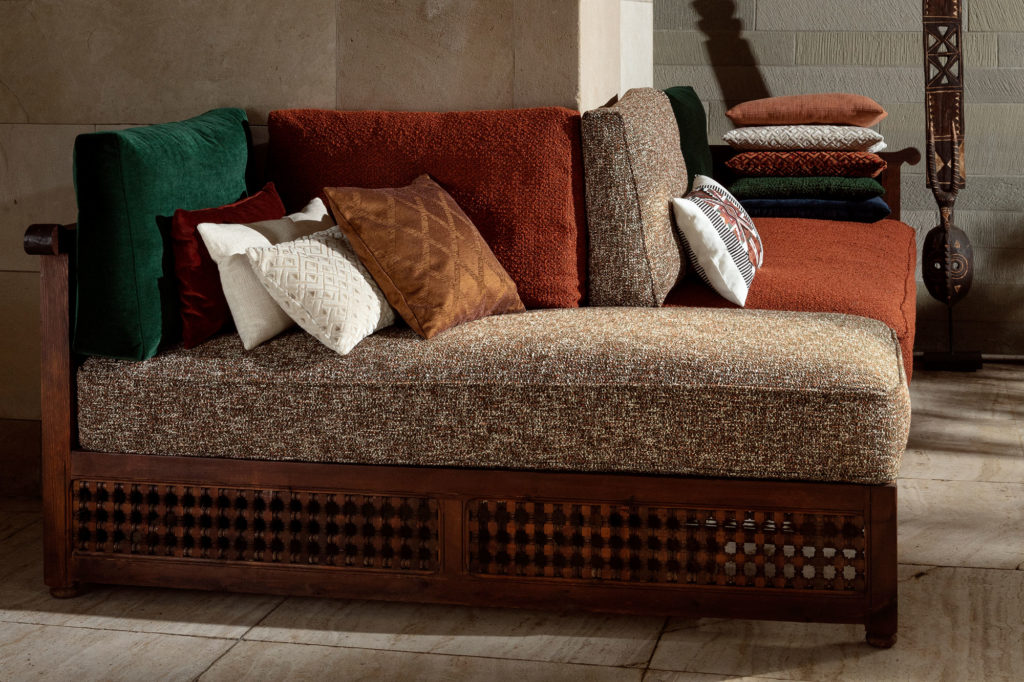 Expressive designs invite us to discover and touch the different textures of Djembe. With their interplay of shape and colour, tactile appeal and visual statement, the fabrics celebrate handmade artefacts and form an exciting antithesis to everyday lives dominated by technology.

The collection features interconnected patterns inspired by Kuba cloth from the Democratic Republic of the Congo. Great attention to detail was given to the hand drawn images of the lush flora and fauna which invite you to discover the beauty of Africa with out ever leaving home.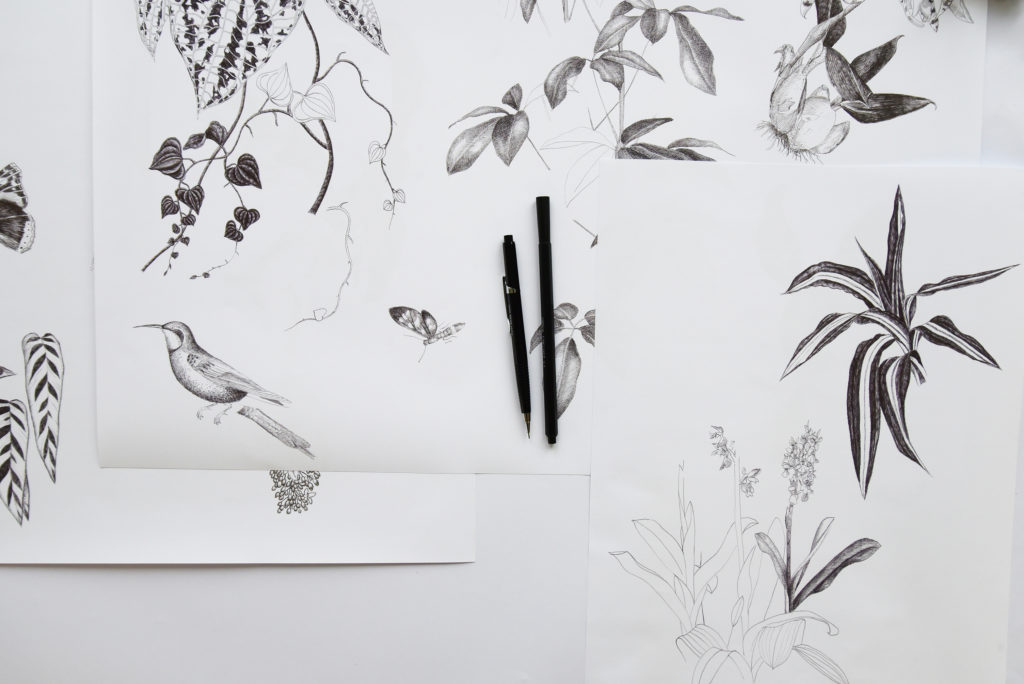 The design studio's bright graphics were inspired by the large-scale, colourful murals painted by the Ndebele people of South Africa. Within this tradition, women decorate the façades of houses with ab-stract patterns using chicken feathers.
Christian Fischbacher has been designing luxurious, high-quality, aesthetically stunning textiles for more than 200 years. During this time, the Swiss family-run business based in St. Gallen has become a global provider of the very finest interior fabrics, accessories, carpets and wallpaper for privat homes, the contract sector and public spaces.
From the design phase to manufacturing, Christian Fischbacher consistently demands exceptional quality and the very highest production standards, both in-house and from the company's partners in Switzerland and abroad. The firm's global success rests on a passion for its products, the expertise that goes hand in hand with the company's family tradition and a drive to keep innovating. The cosmopolitan spirit of the collections is now an important trademark.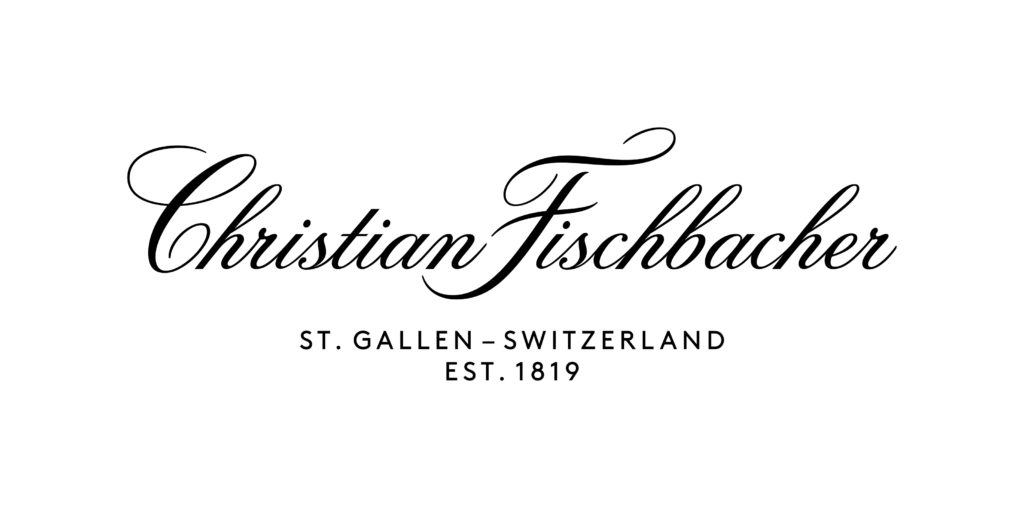 Christian Fischbacher Showroom
20 rue du Mail  – 75002 Paris
Monday-Friday 9.30am-12.30pm / 1.30pm-5pm