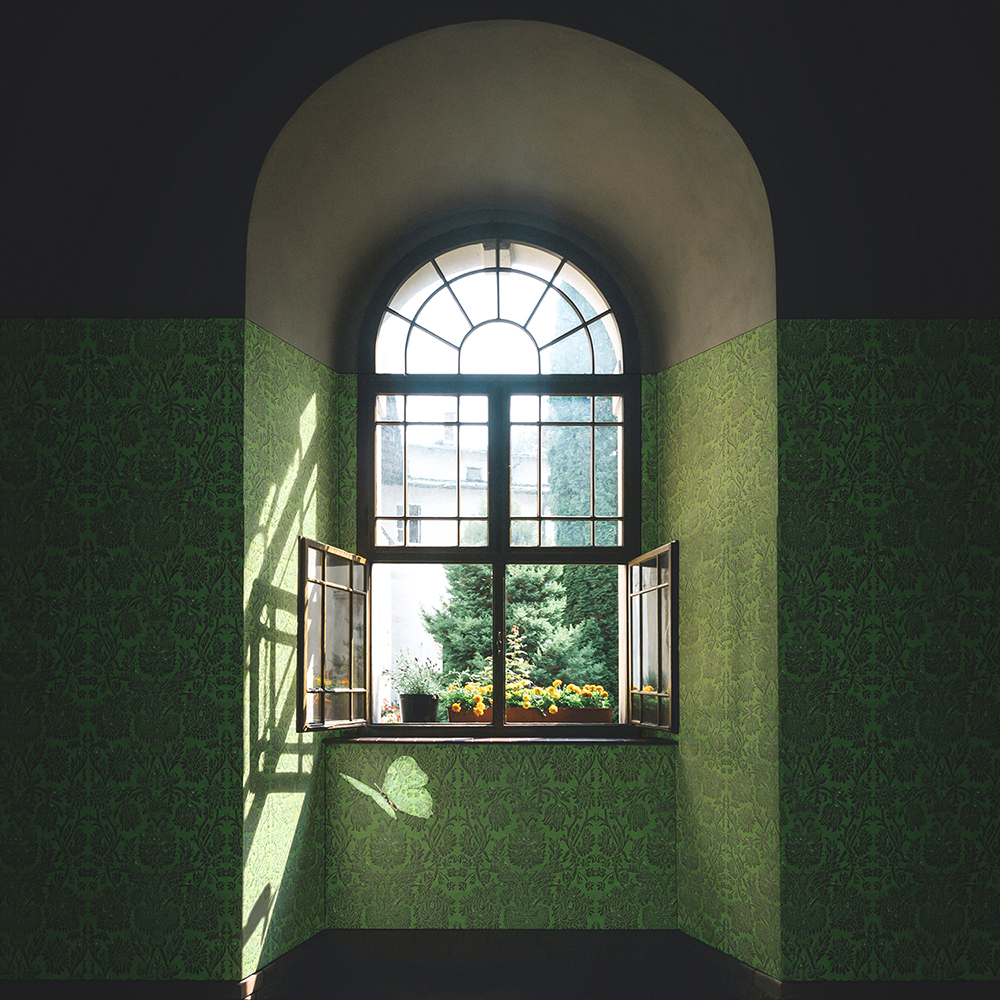 Entering Barberini Garden Monotones is entering a vast and lush secret garden inspired by Gian Lorenzo Bernini's Palazzo Barberini in Rome. The pattern further pays tribute to the Barberini family with the fleur-de-lis, the symbol of Florence, where they hailed from. This dizzying labyrinth of vines and stems, laden with floral blossoms, inundates the senses with perfumed tranquility.
The sister greens of Garden Monotones intertwined in play express the subtle contrasts between old and new growth. In this delightful Eden, one can imagine an endless afternoon of hide-and-seek, ducking behind overflowing foliage. Or perhaps a moonlit assignation among the abundant rosebuds, soaking up earthly life. Barberini Garden Monotones is a departure from daily life into a lovingly tended fantasy.
Whether on drapery or a sofa, in the bedroom or living room, Barberini Garden Monotones is an eternal spring, bringing the color and charm of bucolic life into your home.
From a secret garden to a sea garden to a bamboo jungle, shades of green are a recurring theme in our newest collection, IMAGO. Learn more at fortuny.com
---

New York, 979 Third Avenue Suite 1632, NY 10022. T. 2127537153
Venezia, Giudecca 805, ITA 30133. T. +393938257651
+390415287697