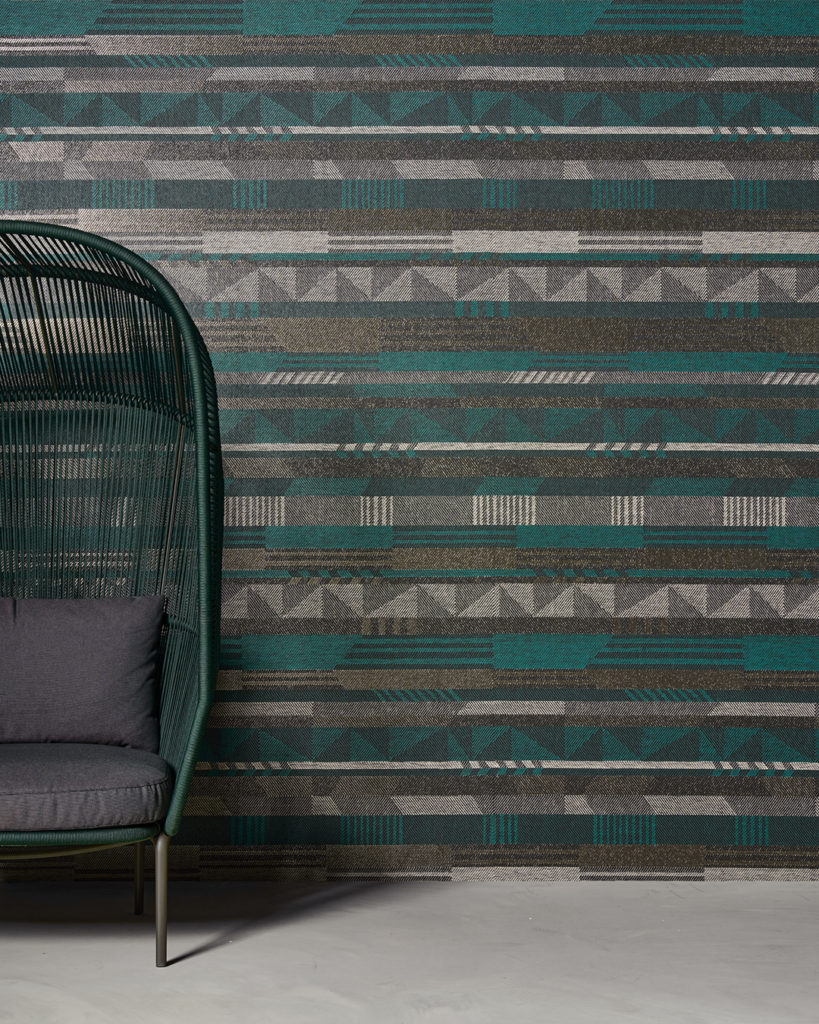 Manovo, the largest national park in Central Africa, is the source of inspiration for this eclectic mix of botanical prints, geometric shapes and plain patterns.
The jacquard technique used, weaves different colours of paper together, producing a pattern.
This creates an abstract, photographic representation of the African savannah. Horizontal and vertical effects alternate, creating tension and relief.
---

To discover in the Arte showroom:
6 bis rue de l'Abbaye – 75006 Paris
+33 (0)1 46 33 86 97