« Évaluez comment l'espace qui vous entoure, affecte votre espace intérieur. »
DESIGNS OF THE TIME lance Sō Koro, une collection raffinée qui explore la tranquillité au sein de formes, de couleurs et de textures naturelles. La sélection de Sō Koro a été inspirée par l'urushi traditionnel japonais, une ancienne technique de superposition de laque qui exige de la patience, de la dextérité et un amour intense du processus en lui-même.
Cette inspiration vient boucler la boucle dans la collection Sō Koro, créant un jeu de fils couche sur couche. Dans Sō Koro, vous trouverez une palette réfléchie de couleurs, de blanc, de gris et de beige, accompagnée de couleurs plus profondes comme le terracotta et le bleu.
La collection Sō Koro présente des tissus double laize qui combinent plusieurs couches de fils fins, des matériaux doux au toucher et des aspects robustes dans l'esprit d'un savoir-faire pur et intemporel. Sō Koro présente également une sélection de tissus pour l'extérieur qui s'intègrent harmonieusement aux qualités intérieures grâce à leur aspect et leur toucher coordonnés. Les doux mélanges de lin et de laine donnent une touche naturelle aux maisons et aux meubles capitonnés, créant un environnement reposant. Tous ces éléments insufflent chaleur, confort et un toucher agréable à une pièce et nous permettent d'être pleinement présents dans notre propre espace. Des draperies fluides aux capitonnages épais, Sō Koro crée un sentiment d'élégance réfléchie dans chaque maison.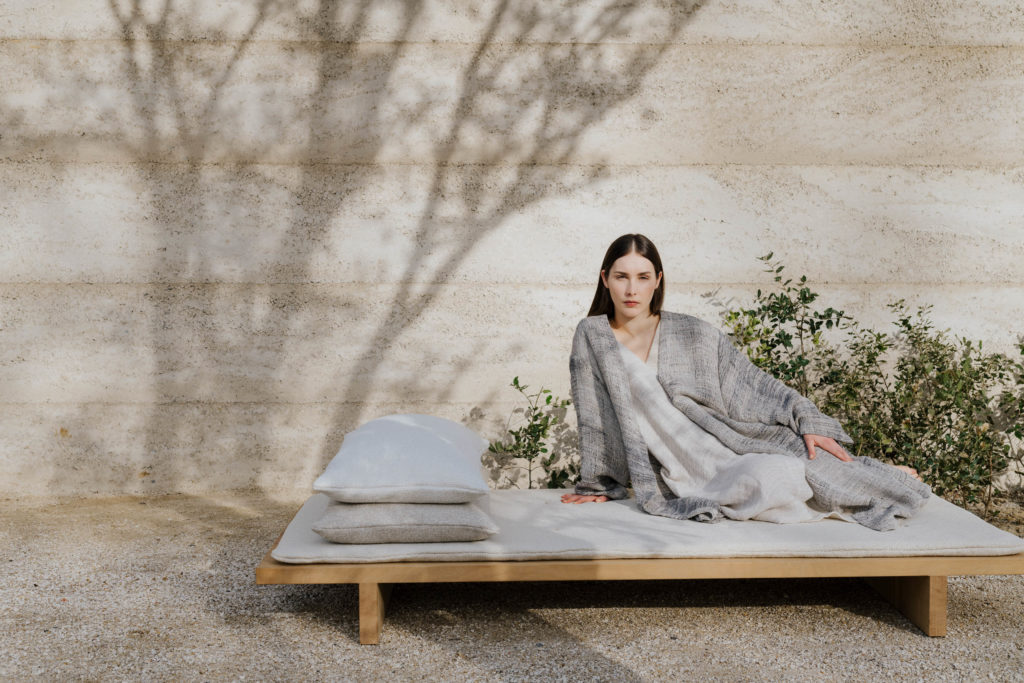 ---