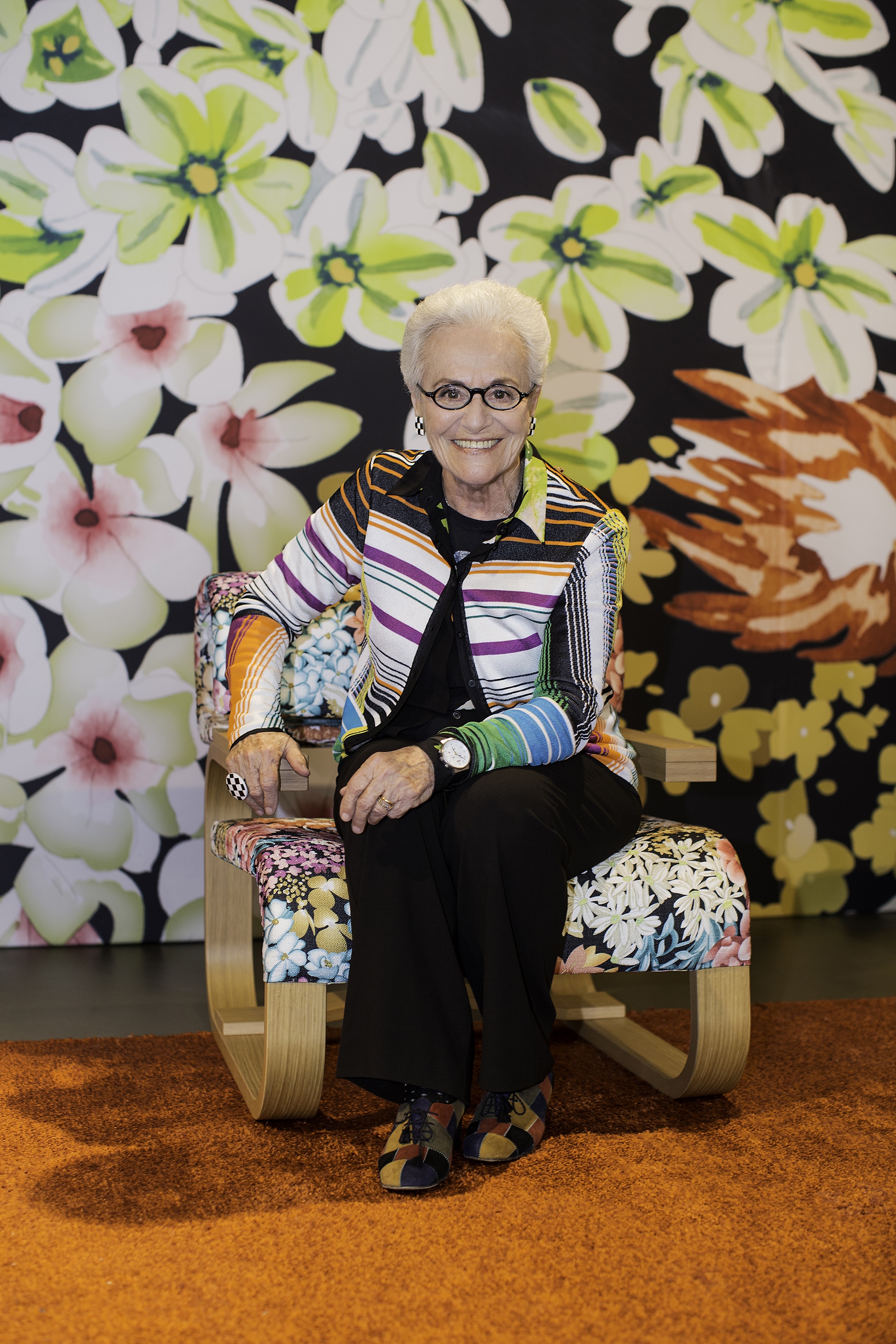 Interview of Rosita Missoni
Founder of the House Missoni Home 
What are the advantages of a family-run House when compared to the competition?
We are lucky to run MissoniHome as a family-based business and the closeness that unites us helps us stay consistent with our decisions and therefore reach the highest level of performance.
How does running the company get handed down from generation to generation and how have the successive generations specifically influenced the creative process?
I was raised in the family business T&J Vestor, now a hundred years old, which is specialised in the creation of bed linens and housecoats. So I grew up playing with colours and the magazines we had at home.
After marrying Ottavio Missoni in 1953, we combined our experiences and talents and began the story of Missoni, which is considered to be one of the finest expressions of Made in Italy fashion.
In 1997, I passed on the torch of fashion to my daughter Angela, already familiar with the Missoni DNA since childhood. Since then, I have been fully dedicated to the MissoniHome collections, managing to unite decor and the inimitable Missoni style.
In the home, the magic touch must be combined with the technique required by decor. Passing on this knowledge came to life through MissoniHome, which was helped with the time-tested expertise of T&J Vestor.
The sum of this expertise and our joyful creations is passed down from generation to generation: the family is tightly knit around our business and events, and recognizes their values.
Involved with the family company since the beginning, my granddaughter Margherita took over the artistic direction of M Missoni in 2019, after initially acting as an ambassador of the brand. My son Vittorio's children, now grown men, are also involved in the company.
At Missoni, each new generation brings its own personal touch, whether creatively or in management.
How do you distribute roles, and are decisions made collectively?
Everyone's roles are defined organically, each person studying or working as they wish; decisions are therefore made collegially.